BJP member Pon Radhakrishnan has yet again come down with a statement against the public, saying that the 13 deaths in Thoothukudi would not have happened if the protesters had joined the BJP strike and protest against Sterlite in the initial days. The union deputy minister Pon Radhakrishnan had interacted with the media at the Coimbatore airport. 
During his interview, he had said that he has no ideas to go to Thoothukudi now, adding that he has to attend the state party conference in Pollachi, following which he will go to Delhi. He also said that, regarding the visit to Thoothukudi, a decision will be taken by the BJP leaders.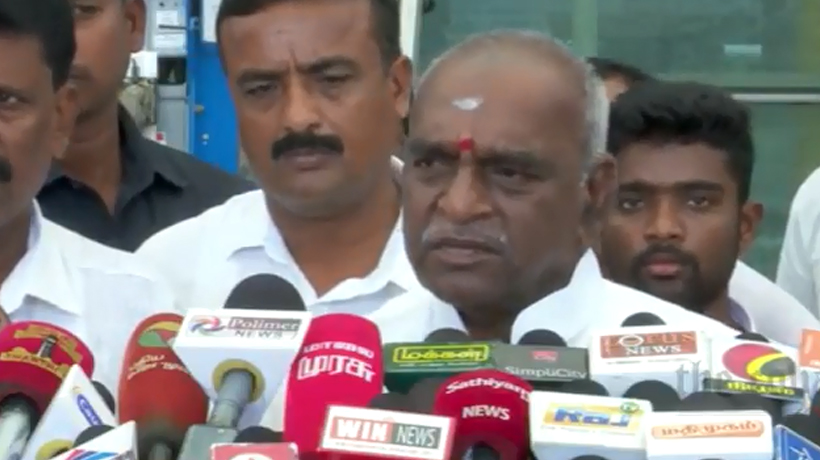 Pon Radhakrishnan said that it was the BJP who had initially fought against Sterlite and protested. Though today lots of people protest, it was BJP which had even initiated a hunger strike till death, said the minister.  Pon Radhakrishnan went on to say that giving permission for the factory was the mistake of DMK and other parties, and though the Thoothukudi incident saddens him, he can't talk on it without knowing the background details. 


CM Chandrababu Naidu unveiled NTR statue

Accordingly Andhra Pradesh Chief Minister N Chandrababu Naidu on Friday unveiled a 36 feet tall statue of Telugu Desam Party (TDP) founder and actor turned politician N T Rama Rao at Sattenpalli in Guntur district. Reportedly the bronze statue has been erected on a 40 foot platform at NTR Sagar in the middle of the pond and the state government has plans to develop the region into a mini Tank Bund like the Hussainsagar in Hyderabad.