Accordingly to help people find local answers in their neighborhood, Google India on Thursday announced the beta launch of a new app called "Neighborly" in the country. Google India tweeted that "The beta version is available today in Mumbai. Meanwhile if you are in a different city, join the wait list".
Josh Woodward, Group Product Manager on Google's Next Billion Users team, said in a statement "With 'Neighborly', we are finding new ways to move forward on Google's mission to organize the world's information and make it universally accessible and useful". Moreover as per report the app will help users answer queries like 'find out which is the safest park for his kids in an area' or 'any affordable Maths private tuition available near him'.
Furthermore "In big cities across India, it's getting harder to get good answers to these questions because cities keep changing, including the people who live there," read the app's description on its website. Woodward said "In their research, they have found that most of life happens within a 1km radius of where you live, so they wanted to create a new experience for neighbors to benefit from the collective knowledge inside their neighborhoods. And, when that happens, they hope neighborhoods everywhere will start to feel even more neighborly".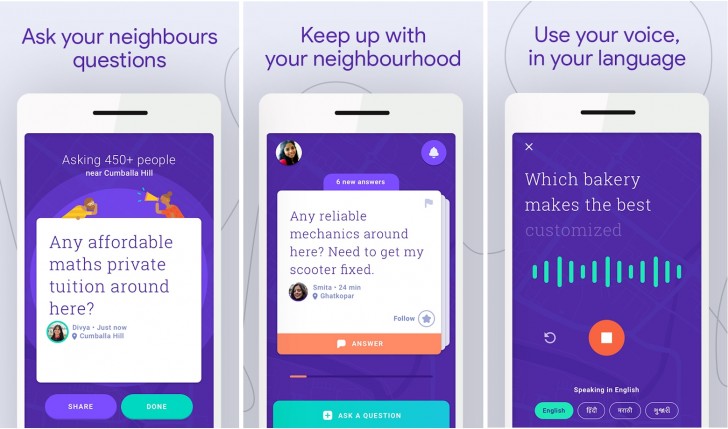 Trump cancelled his own participation in Davos, citing row over his proposed wall

Washington sources reported that President Donald Trump on Thursday cancelled the US delegation's trip to the annual international conference at Davos, saying the officials were needed in Washington to tackle the shutdown of the federal government. A statement from Press Secretary Sarah Sanders said "Out of consideration for the 800,000 great American workers not receiving pay and to ensure