For the historic meeting between North Korean president Kim Jong and American President Donald Trump, Gorkha forces have been specially deployed. June 12 will witness the unexpected and most anticipated meeting of two of the most powerful leaders of the world, Trump and Kim Jong. This meeting will be held in Singapore. 
During the course of this meeting, important decisions will be taken on the usage of nuclear weapons and warfare.  Vital decision will be made on the dropping of nuclear weapons usage by North Korea in this meeting. The previously warring leaders of America and North Korea have been bonding well in recent times. As a first step of this new found friendship, nuclear deal will be reached, and following that, both the countries will be releasing the prisoners from the other country.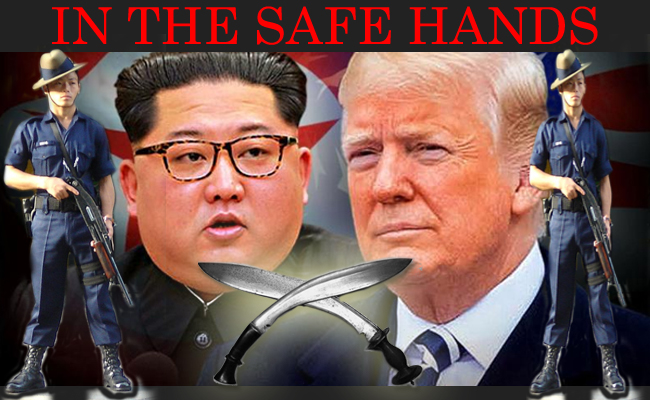 First, America had released its Korean prisoners, and then North Korea released its American prisoners. The two leaders will be meeting at the Shangri La hotel in Singapore, and tight security has been made ready for the occasion. Singapore has decided to provide special Gorkha security for them, and for this reason, 500 trained Gorkhas have been deployed. These Gorkhas are from Nepal, and they are called the most notorious protectors of the world, and they are deployed since their presence has not lead to any troubles in the past 200 years.

India facing a rising tide of people unwilling to be vaccinated

Currently the case across the globe, India is facing a rising tide of people unwilling to allow themselves, or their children to be vaccinated. Accordingly this presents a considerable issue, as immunization levels fall the overall effect of a vaccination campaign is diminished. Meanwhile the concept is known as herd immunity.