According to sources the Indian skipper Virat Kohli, whose wax statue was installed at Madame Tussaud's Wax museum is now in the news again for getting his beard insured. Meanwhile a video of Virat getting his beard insured is going viral on social media, which was shared by his teammate, KL Rahul.
As per report Rahul announced it through his Twitter handle along with the video which showed Virat sitting on a sofa and two men taking pictures of his beard. The tweet said "Haha, he knew you were obsessed with your beard he is Virat Kohli but this news of you getting your beard insured confirms his theory".
Furthermore it may recalled that Kohli had refused to accept break the beard challenge which was thrown by teammate Ravindra Jadeja stating that he does not want to appear with a clean-shaven look as the beard looks good on him. Moreover the Indian cricket captain also said that it is not difficult to take care of one's beard and groom it well, due to the availability of beard oils in the market. He said "He only have to think about its growth when it gets too big. He had to trim it. But he will never get rid of it".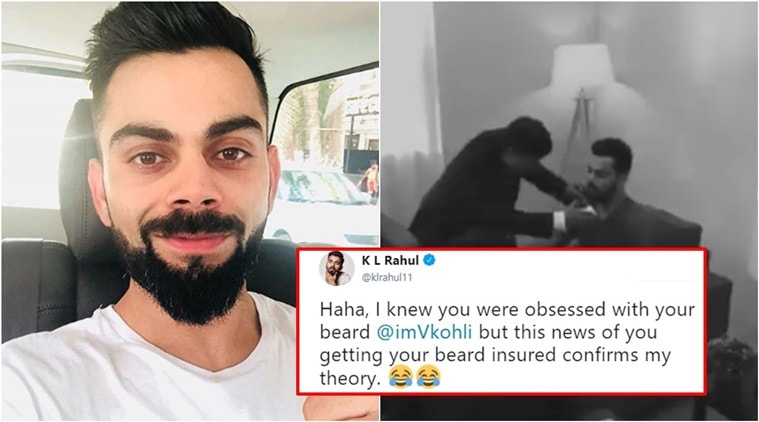 Strange case of a damaging goat!

A goat grazing at places it was not supposed to will definitely land itself in danger, and end up becoming someone's food, and that is proven by a recent strange incident in Belgrade. There's a Village named Ranilovic in central Serbia, and a farmer residing there has been planning to buy a land for Farming and started to save money for the same.