Our Country's Prime Minister Narendra Modi is one of the most admired personalities globally. Meanwhile he has been praised for his economic policies and various political decisions, the man has also caught a lot of attention for his amazing personality, but how does he manage to stay healthy and fit even after so frequent international travelling without breaks and managing a country as big as India.
Moreover several studies have correlated waking up early with success and there are lots of benefits of waking up early in the morning. Furthermore these benefits are not only physical but also mental. Mr. Narendra Modi, an early bird, is perfect example of this and wakes up as early as 5 a.m in the morning and continues to work until 10 pm as required.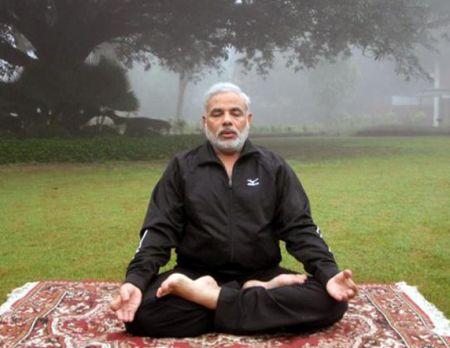 Moreover he avoids fast food since childhood and snacks on food like idli, dosa and poha. Modi has his own cook, Badri Meena, who travels with him wherever he goes. Furthermore being a leader, Narendra Modi has to give plenty of speeches and lectures and thus has to take good care of his throat. So for this, he consumes lukewarm water even during summers to prevent a sore throat and he is a teetotaler, prefers lemonade over other drinks. It may be one of the reasons of his glowing face.


Will Revanth Reddy quit politics?

Accordingly Telangana Pradesh Congress Committee (TPCC) working president Revanth Reddy said the people of Telangana conferred a greater responsibility on the Praja Kutami with the TRS's win in the elections. Meanwhile irrespective of his chances in Kodangal, he will keep fighting for the public.