Sonam Kapoor

Accordingly beginning with the fashion queen of Bollywood, Sonam Kapoor is a big time health freak. She practices Bikram yoga on a regular basis. She once said that Bikram Yoga or hot yoga like how it is called most often is her father, Anil Kapoor's secret for maintaining a fabulous body.
Shilpa Shetty

Shilpa's body and figure is perfect. Shilpa's coveted figure and fitness has the backing of power Yoga. Shilpa ardently practices Yoga. She had launched her CD called 'Shilpa's Yoga'. She says that yoga helps her a lot in keeping her mind, soul and body fit. A while back she had a neck problem and had spondylitis. She started doing Yoga and with professional help she was really benefited.
Deepika Padukone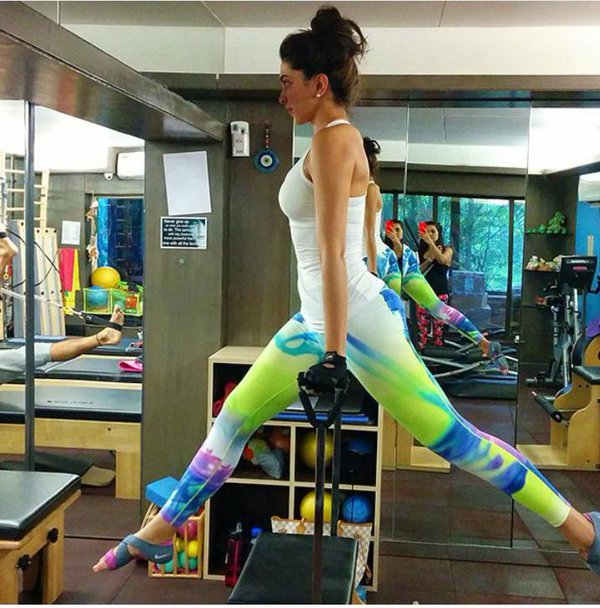 Deepika Padukone confesses that yoga has changed her life and she is completely into it. In the morning, she does yoga for 1 ½ hour each and every day. Yoga is something that always keeps her on the go. The day she misses it she feels as if she has not completed her task well.
Katrina Kaif

Katrina Kaif is counted among the very first celebs who have made Yoga a part of their lifestyle. She loves Asthangs Yoga and Hatha Yoga. Moreover she calls Yoga an active force that brings peace to her mind and soul. According to her Yoga are a lifestyle and a path of relaxation.

City in Northern China banned Christmas sales & decorations to keep city clean

Beijing sources reported that a city in northern China has banned Christmas sales and decorations for an upcoming award function and the authorities in Langfang clarified that the move is not targeted at Christmas. Meanwhile an officially atheist country, China dissuades its people from celebrating Christmas, calling it a Western religious culture which has a wrong influence on its youth.