TTV Dinakaran has said that the verdict of the 18 MLAs disqualification case will not impact him or his camp members and that they are fighters who fight for a cause, said the RK Nagar MLA. In the much-anticipated case of 18 MLAs disqualification, the verdict was delivered today in the court.
Since the two judges had different opinions, the decision was made to make the inquiry before a third judge. Following this development, the RK Nagar MLA, and AMMK deputy general secretary TTV Dinakaran has said that his party members will not be feeling low due to the verdict. He said that the fight against the verdict will continue and that the 18 MLAs are behind him in support.
Dinakaran had also asked the press not to degrade the `18 MLAs that they will change camps, and also called the MLAs as his own relatives.  Dinakaran said that they won't leave the party even if he orders them to. Besides, Dinakaran also said that the Edappadi government has just got an extension of 3 to 4 months, and nothing more. He had also quoted the verdict in a similar case on Pondicherry and the contrasting verdict here and has questioned the fairness.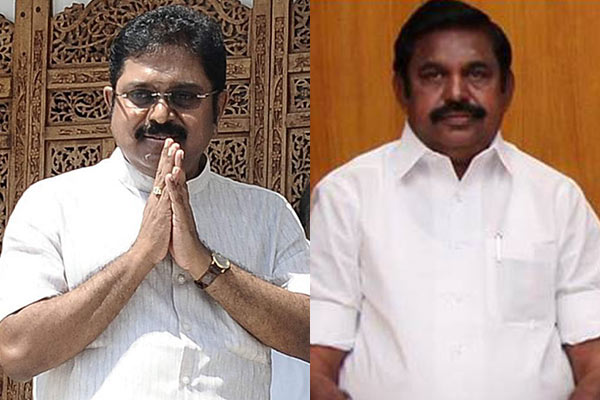 Will Chandrababu Naidu attend Court in Babli Case?

Dharmabad sources made a statement that in a jolt to Andhra Pradesh CM Nara Chandrababu Naidu and the Dharmbad Court yesterday rejected the recall petition filed by the advocates who represented him. Meanwhile in connection with the Babli project protests case, the Court ordered that Chandrababu, despite being a Chief Minister, should attend the Court proceedings.