While Chief Minister Chandrbabu Naidu claims to make the State hub of everything on the earth and the global destination in the next 50 years, it had already become the hub of corruption. The recent raids by the Anti-Corruption Bureau on different sections of the people, particularly the government employees, show how wealthy they are and how corrupt the system is.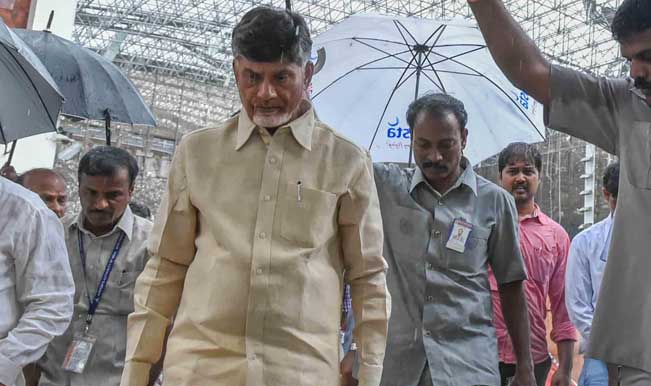 A Line Inspector (LI) in the electricity department at Kavali in Nellore district, Sure Lakshma Reddy, was found worth Rs 25 crore. When the ACB sleuths raided his house, they found him holding several properties spread over Nellore and Prakasam districts. It was all in a span of just 25 years. He joined the department as helper in 1993 and became assistant line man in 1996. He got promotion again in 1997 as line man and then as line inspector. The speed at which he got the promotions also is a big question to know how corruption plays its role.
This line inspector is not just the one who was found holding properties worth a few crore of rupees. There were several others in the recent past, particularly in the last four years. The employees' posts and promotions are controlled by the ruling party. An employee has to pay heavily to the ruling party leaders and the senior officers to get or stop transfer, get promotion or get a posting in a place of his or her choice.
Ironically, bribe had become order of the day and it is called 'formality' in the public life. The 'formality' is understood clearly by the people and the government employees. Name any department and name any work, formality is the priority and unless one accomplishes this formality, the work is not done.
A line inspector in the electricity department holds key in installing new electricity pole and releasing new connection, though he is not the sanctioning authority. He just executes the orders or gets the orders approved by the senior officials and every stage, the formalities are to be fulfilled. If this man at the lowest of the hierarchy is worth a few crore of rupees, imagine the worth of senior officials in the order!  

Telangana Govt announces Rs.25 Lakhs to Families of Pulwama attack jawans

Hyderabad sources reported that Telangana government Vote On Account Budget session commenced yesterday, the first day of the four day session. Accordingly Chief Minister K Chandrasekhar Rao (KCR) moved a resolution in the state Assembly to condemn the terror attack claimed by the Pakistan-based Jaish-e-Mohammed (JeM) terror outfit. He said "This was an attack on the nation," and conveyed