Yoga Guru Baba Ramdev had recently met the Vedanta Resources group Chairman Anil Agarwal, in London, The Yoga guru has also said that the protests in Thoothukudi which were against Sterlite, were due to anti social elements and was a part of an international conspiracy. 
Ramdev had took it to twitter to share a picture of himself with Anil Agarwal and his wife, while heaping praises on Anil and his group of companies for helping to build the nation. He supported Sterlite staunchly, and had also revealed that he believes that the Sterlite ban protest held in Thoothukudi was due to international conspirators joining the protest and instigating the innocent people. 
Last month, the Tamilnadu government had ordered to seal and permanently close the toxic and killer Sterlite copper factory in Thoothukudi, after protests held peacefully by people for 100 days was turned violent after police brutally murdered more than 13 people in an unexpected shootout which also left more than 100 badly injured, The people of Thoothukudi however continue to be firm in their stand against Sterlite and its toxic wastes impacting generations.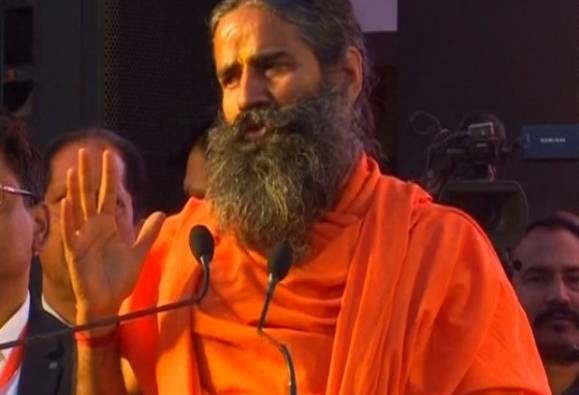 Nayanthara is Brand Ambassador for Katrina Kaif Beauty Line for South

As per report after launching her own beauty line, Katrina Kaif is getting pretty busy with her brand Kay Beauty. Meanwhile the 'lady superstar' of South, Nayanthara has now collaborated with Katrina and she is seen taking part in a photo shoot and a commercial video of Kay Beauty brand as well.