Chief Minister Chandrababu Naidu disowned the loose talk of the party MPs in Delhi about the on-going agitations in the State for bifurcation benefits. He responded to the video clip which is going viral in the social media where the party MPs Maganti Murali Mohan, Avanti Srinivas, Kinjarapu Rammohan Naidu, J C Diwakar Reddy and others talking about the steel plant agitation and the indefinite hunger strike by Rajya Sabha member C M Ramesh.
The MPs talked low of these agitations and have categorically stated that the state would not get railway zone, steel plant and special category status.Chandrababu Naidu, on learning how the video clip is going viral in the social media and the party MPs are being criticised, held a teleconference with the party MPs. He sought explanation from the party MPs for making such adverse comments against the agitation. MPs Murali Mohan and Avanti Srinivas denied to have made such comments and have told the Chief Minister that the video clip was edited by the rivals.
The TDP chief took exception to the alleged edited version of the video clip and cautioned the MPs against giving any scope for the rivals to target them even in the private talk. He blamed the YSR Congress and the BJP for circulating the edited video clip to damage the TDP on its agitation.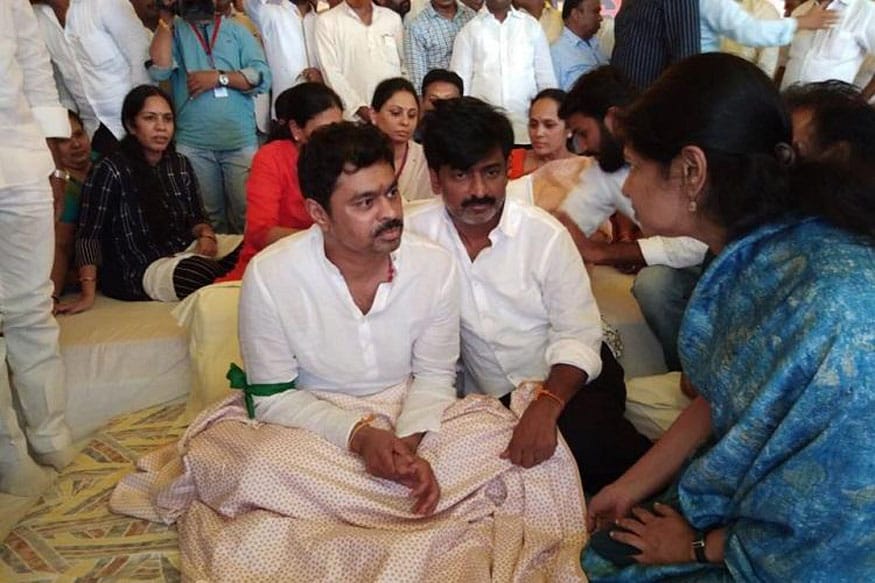 Chandrababu Naidu told the party MPs and the senior leaders that the enemies are working round the clock to damage the TDP and had asked the leaders not give any chance to them. "The BJP and the YSR Congress will go to any extent to damage the TDP. Don't give them a chance by making any adverse comments on the State issues and the party's fight," Chandrababu Naidu told the leaders.

Mahindra & Mahindra rolled out electric 3 wheeler auto rickshaw in Bengaluru

According to sources "The 3 wheeler range Treo and Treo Yaari are powered with lithium ion battery, which gives 170 km ride for a single charge, said Mahindra Electric Mobility Ltd Chairman Pawan Goenka on the occasion. Meanwhile the $21 billion Mahindra group has invested Rs 100 crore in setting up a technology plant in the city's southern outskirts, with an installed capacity of 25,000 units per annum to make the e-autos for Karnataka initially.