Washington sources reported that US President Donald Trump said in a tweet, days after major pharmaceutical companies raised prices of some drugs and slammed Pfizer and other pharma companies for raising prices of drugs and said that they should be ashamed of it. He said "Pfizer & others should be ashamed that they have raised drug prices for no reason".
Trump added "The Pharma companies are merely taking advantage of the poor and others unable to defend themselves, while at the same time giving bargain basement prices to other countries in Europe & elsewhere".  Meanwhile Trump warned that his administration would respond to such an unjustified increase in drug prices. Earlier on July 1, Pfizer increased the prices of over 40 drugs including Viagra and moreover Pfizer was followed by other pharma companies.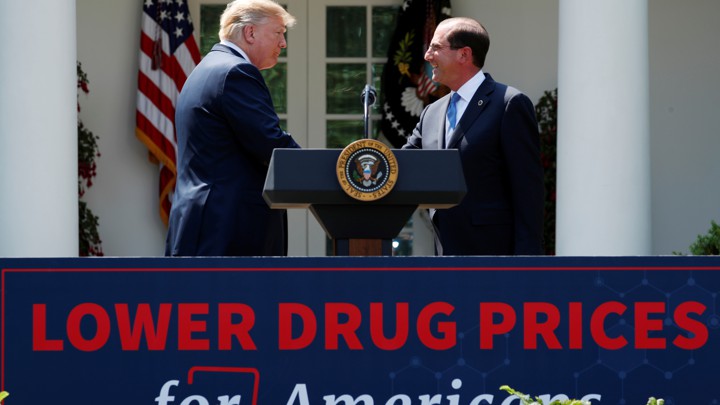 Pfizer said "Our portfolio includes more than 400 medicines and vaccines; we are modifying prices for approximately 10% of these, including some instances where we're decreasing the price". Furthermore as per report the list prices don't reflect what most patients or insurance companies pay due to rebates to payers and others in the supply chain.


BJP to make alliance announcement soon: Piyush Goyal

Chennai sources added that Union Minister Piyush Goyal on Thursday said the BJP was exploring "all possibilities" and its alliance announcement would be made very soon. Meanwhile refusing to identify his party's prospective allies, Goyal said, "In politics, all possibilities are open and are being discussed". Furthermore Goyal, who is also the BJP's in-charge for Tamilnadu