Reports added to the surprise of many TDP MP from Anantapur and former leader of Congress JC Diwakar Reddy has bumped into the ex president of Congress Sonia Gandhi in the Lok Sabha ahead of the No-Confidence Motion debate. Recently an interesting yet brief conversation said to have taken place between JC and Sonia in the house.
Meanwhile as per media reports, JC told Sonia that she has bifurcated the state and caused great injustice to Reddy community in the Telugu states and later told her that Reddy community had stayed with Congress for long time and had been loyal to the party, but they felt they were cheated. Furthermore Sonia said to have just smiled to JC's comments and moved on.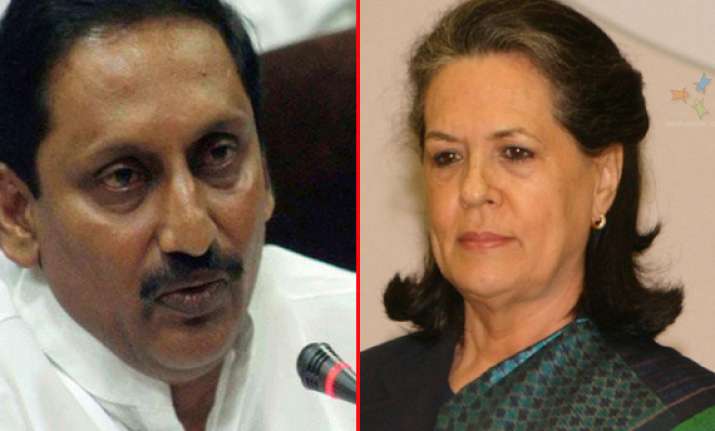 Accordingly JC, who was unhappy in TDP, had earlier stated that he would not attend the Monsoon Session of Parliament during the discussion on the No-Confidence Motion in Delhi and he had even said he wouldn't care even if party issued a whip. JC said he is not given due importance in TDP and expressed his angst that his seniority is not duly considered. Moreover, JC was later convinced by TDP Chief Chandrababu Naidu after which JC flew to Delhi late on Thursday night to attend the crucial discussion on the No-Confidence Motion moved by the party.


BJP leader wants Kanyakumari!

For the Lok Sabha elections, ADMK ruling Tamilnadu and BJP which rules the centre have joined hands, and in the alliance, BJP has been offered 5 seats by ADMK party, and the alliance also has PMK as a part of it. After many rounds of discussions and negotiations, the deal was struck when finance minister Piyush Goyal had arrived to Tamilnadu and met CM Edappadi Palanisamy and Deputy CM O.Panneerselvam.