DMK President MK Stalin expressed that the DMK chief and his father, senior leader M Karunanidhi has been suffering from fever and doctors provided him with medication, reasserting that there was nothing serious or dangerous about the health of the 94 year old leader. Stalin had told the reporters at the Gopalapuram residence after coming out of the hospital that doctors had provided medication for Karunanidhi's fever, and there was nothing serious.
Dismissing all news about Karunanidhi as mere rumor, Stalin said people not to believe such news stating that M Karunanidhi is at home and is taking rest. This response from Stalin had come after press had come enquiring regarding the health of M Karunanidhi, as there were widespread rumors regarding health condition of Karunanidhi worsening. The DMK President Stalin said that Karunanidhi had mild fever two days after he had returned from private hospital after undergoing a medical procedure to change his tracheostomy tube.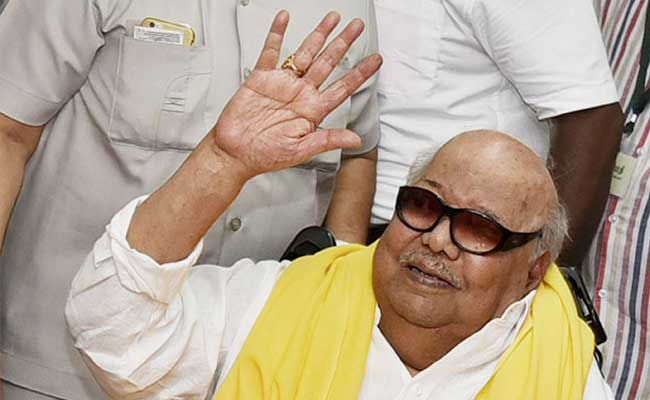 On July 18 Karunanidhi had underwent a medical procedure to replace jod tracheostomy tube. It must be noted that the DMK chief had health issues in October 2016, following which he was admitted to a hospital for taking care of his nutrition and hydration, and had later underwent tracheostomy to enable smooth breathing.


Tamilisai welcomes Kamal speech!

BJP Tamilnadu leader Tamilisai Soundararajan has said that it is wrong to consider either Rajinikanth or Vijay's statements as a danger to BJP. She had met the press recently at Chennai airport and had said that Rajinikanth's statement that he is not going to contest Lok Sabha elections is a clear one and that it will not cause any danger to BJP.