Hundreds of DMK members gathered outside Kauvery Hospital despite rainfall as Karunanidhi's health condition took a sharp dip. The Kauvery Hospital doctors kept the former CM under close observation and he was treated for a fever caused by Urinary tract infection. 
When he was responding to the treatment, suddenly there was a dip in his pulse rate. Immediately DMK party members and supporters gathered outside the hospital despite tight security and they chanted 'Long Live Kalaignar' slogans.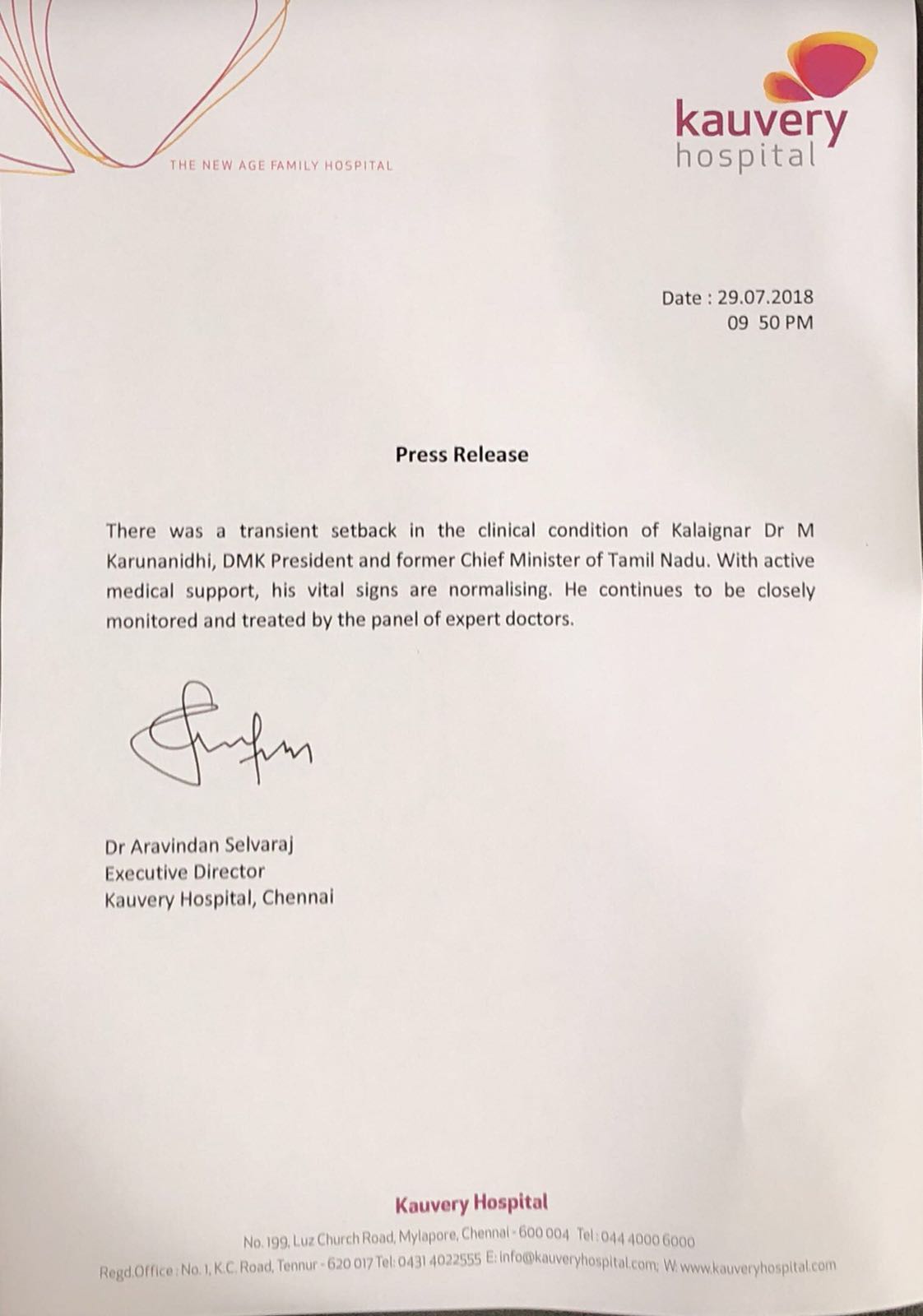 The Security personnel asked everyone to leave the hospital premises and finally, Kauvery Hospital issued a medical bulleting that he faced a setback in the medical condition, but he returned to normalcy with active medical support. 

Indian Railways linked its locomotives via ISRO satellites

According to sources the Indian Railways has linked its locomotives via ISRO satellites, making it easy to track trains and automatically feed the control charts about the trains arrival and departure. The officials said "A new beginning has been made in the new year: the train movement information is acquired and fed to the control charts using ISRO (Indian Space Research Organization) satellite based real time train information system (RTIS) automatically".