Hundreds of DMK members gathered outside Kauvery Hospital despite rainfall as Karunanidhi's health condition took a sharp dip. The Kauvery Hospital doctors kept the former CM under close observation and he was treated for a fever caused by Urinary tract infection. 
When he was responding to the treatment, suddenly there was a dip in his pulse rate. Immediately DMK party members and supporters gathered outside the hospital despite tight security and they chanted 'Long Live Kalaignar' slogans.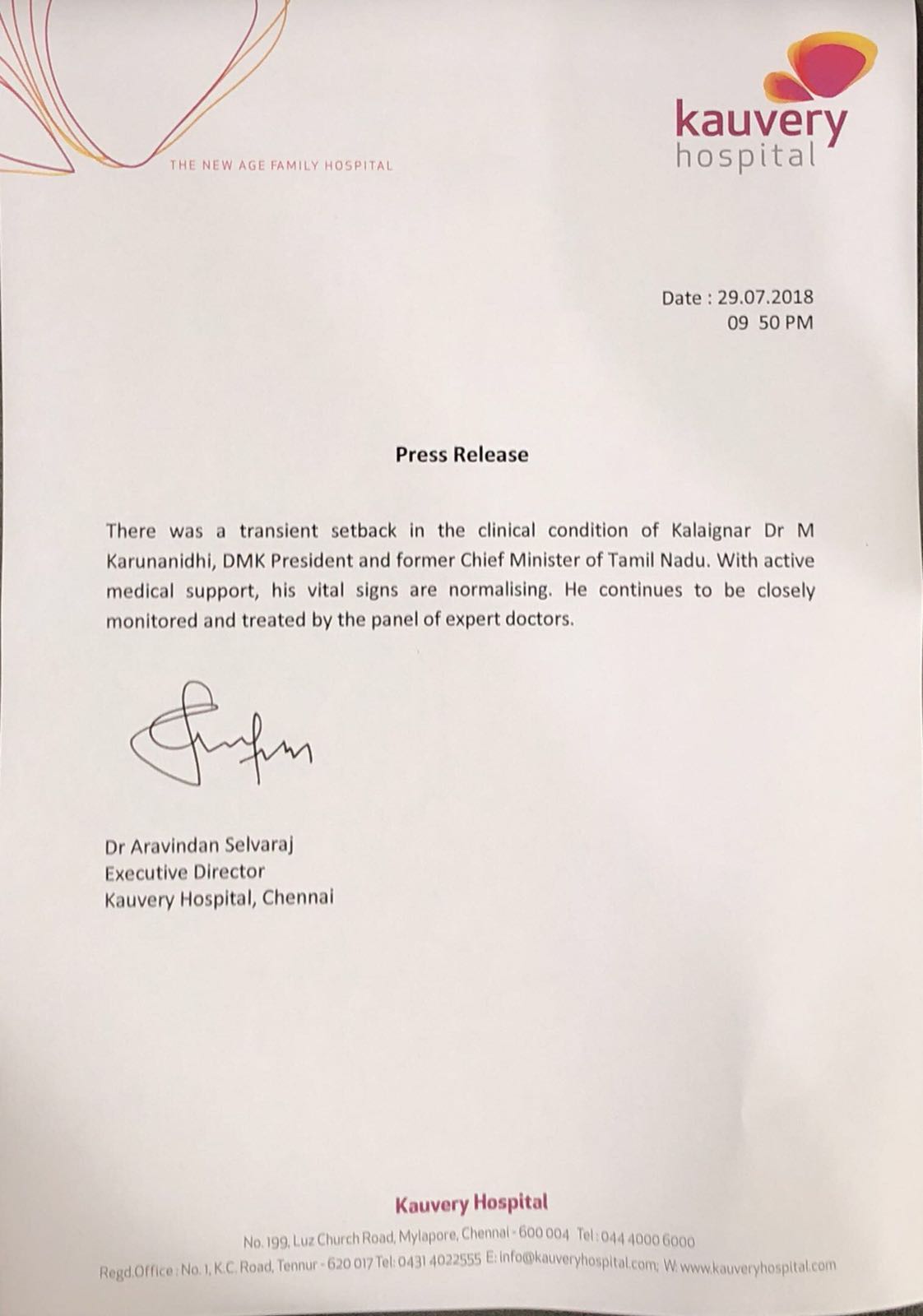 The Security personnel asked everyone to leave the hospital premises and finally, Kauvery Hospital issued a medical bulleting that he faced a setback in the medical condition, but he returned to normalcy with active medical support. 

MD, New VP of India Operations appointed by FB

As per report Facebook on Monday announced it has appointed Ajit Mohan, former CEO of video streaming platform Hotstar, as Managing Director and Vice-President, Facebook India. Meanwhile set to join Facebook from early next year, Mohan will be responsible for driving Face book's overall strategy and continued investment in India, reporting directly to the Menlo Park based headquarter and not Asia Pacific.