Hyderabad sources reported that the ninth edition of IPLEX, an international plastics exposition, will begin here from today. Meanwhile when coming in the backdrop of some states banning plastic bags of less than 50 microns, organizers of the four day event said bags alone were not plastics and ban was not the solution.
Moreover over 350 exhibitors would take part in the expo which was expected to attract about 50,000 business visitors, Telangana and Andhra Pradesh Plastics Manufacturers Association President Venu Gopal Jasti and IPLEX 2018 Advisory Committee Chairman Anil Reddy Vennam told reporters.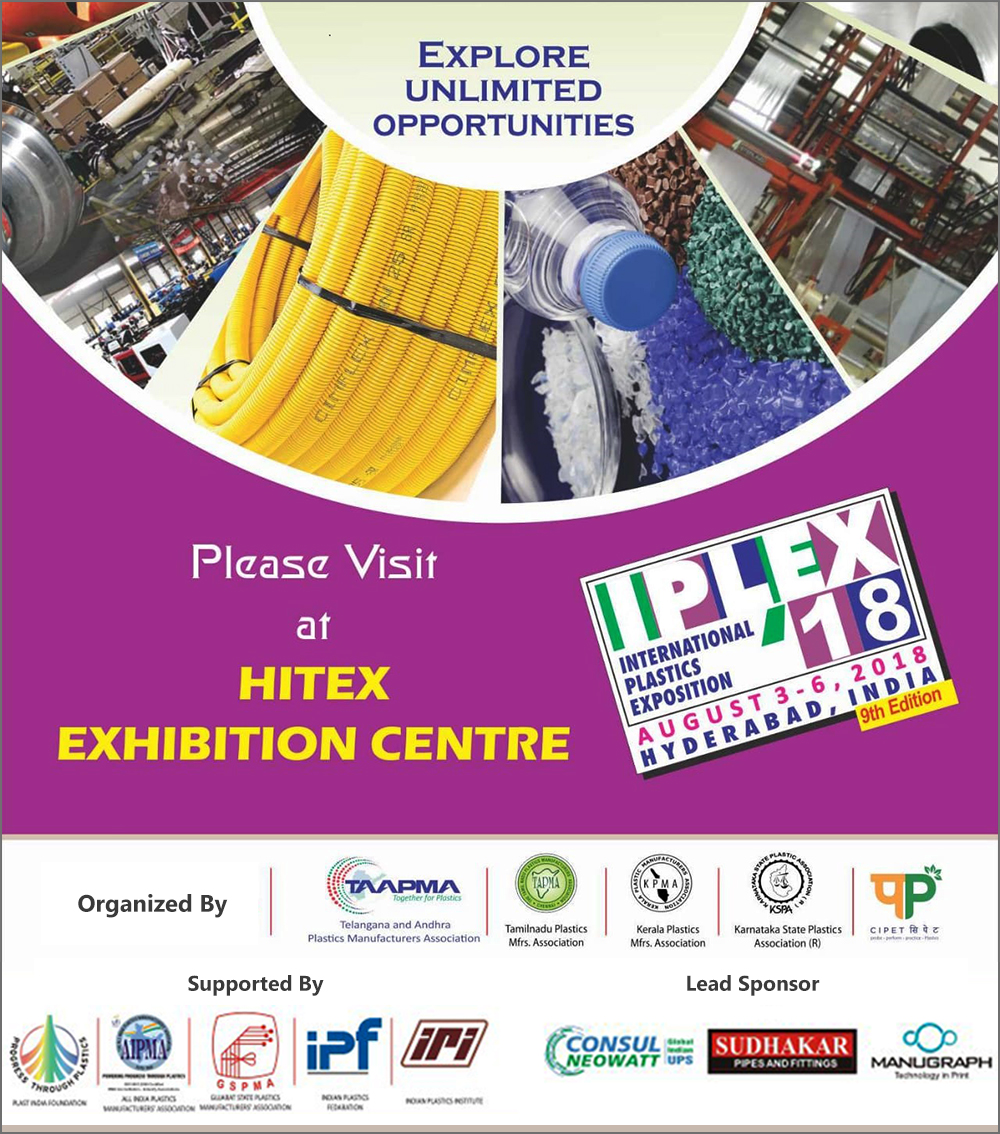 Furthermore the event was being held for third time in the city and they said the use of plastics was on the rise and the industry would grow at 9 per cent this fiscal. Further the event provides a common platform for participants in the plastic industry manufactures dealers, buyers and end-users. Vennam said "Plastics ban is not the solution. There is a need to change littering habits and segregation at source needs to be done and recycling and reusing has to be encouraged".


Hyderabad Police organized Job Connect program to provide job opportunities

Accordingly the Falaknuma police in Hyderabad organized a 'Job Connect' program at The Progress High School in Engine Bowli as part of its 'community policing' initiative. Meanwhile the police said that a total of 4,200 youth, both men and women holding various educational qualifications, had attended the program held between 9 am and 5 pm.