BJP President Amit Shah met Indian Cricket Team ODI Wicket Keeper and former Skipper Mahendra Singh Dhoni. Amit Shah was accompanied by BJP Delhi president Manoj Tiwari, Railway Minister Piyush Goyal, and a few other senior BJP leaders in this meeting.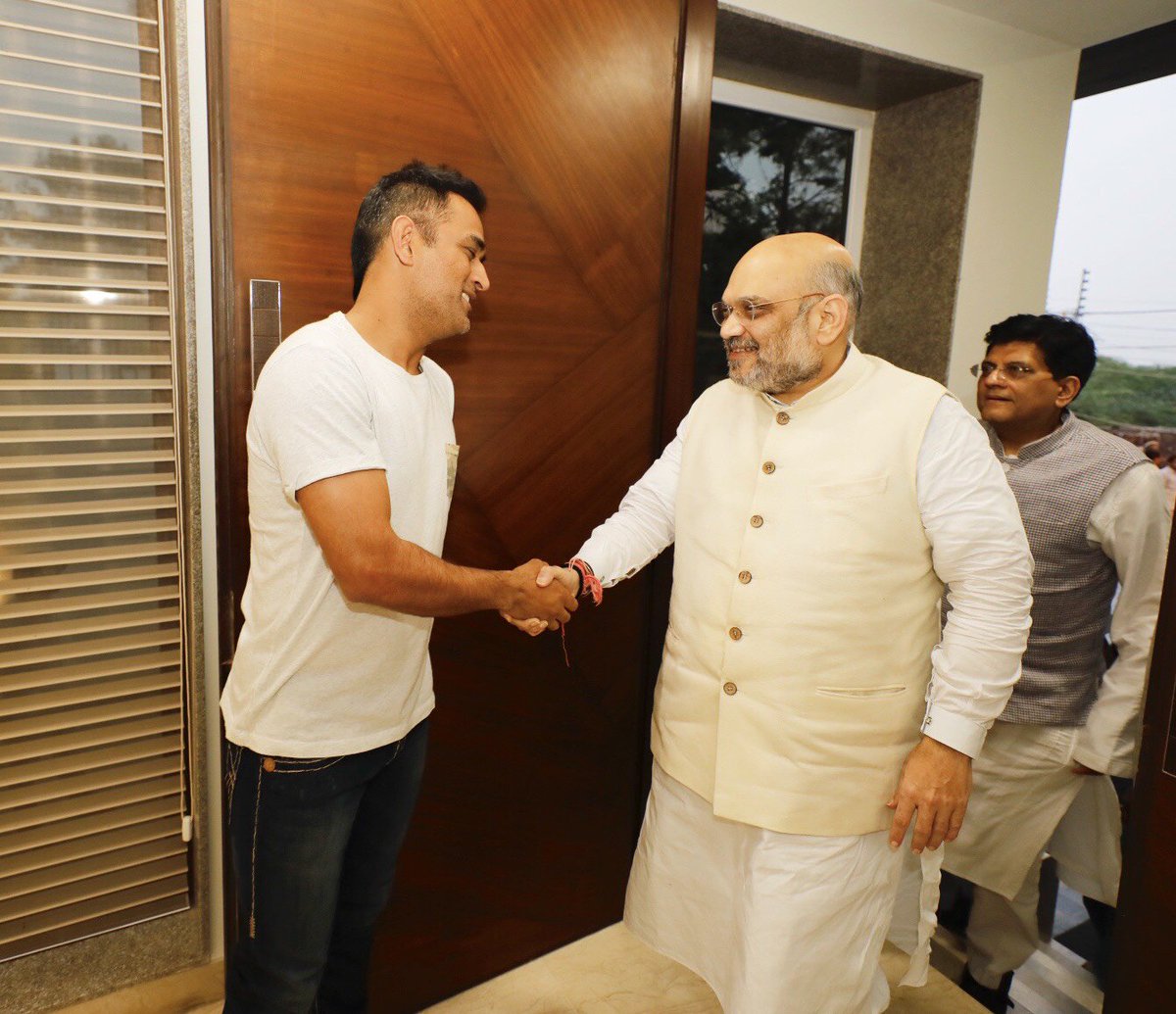 Reports say that Amit Shah is meeting all public figures who are leading in various fields as the Lok Sabha polls
is
less than 10 months away. A little birdie told us that the BJP head has informed the top dignitaries in BJP to get in touch with One-Lakh people who are well-known figures in their fields in their states.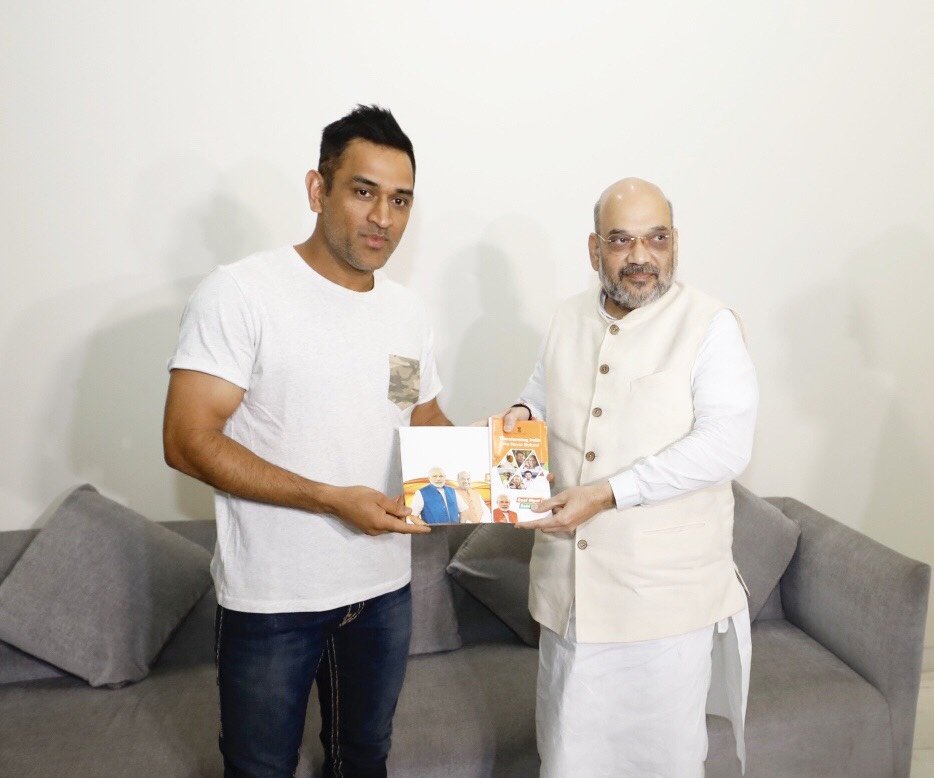 They wanted to spread the word about Modi's Government through them. Amit Shah already met former Army chief Dalbir Singh Suhag and ex-secretary general of Lok Sabha Subhash Kashyap, Industrialist Ratan Tata, Actress Madhuri Dixit, and others. Amit Shah took social media to announce this personal meeting.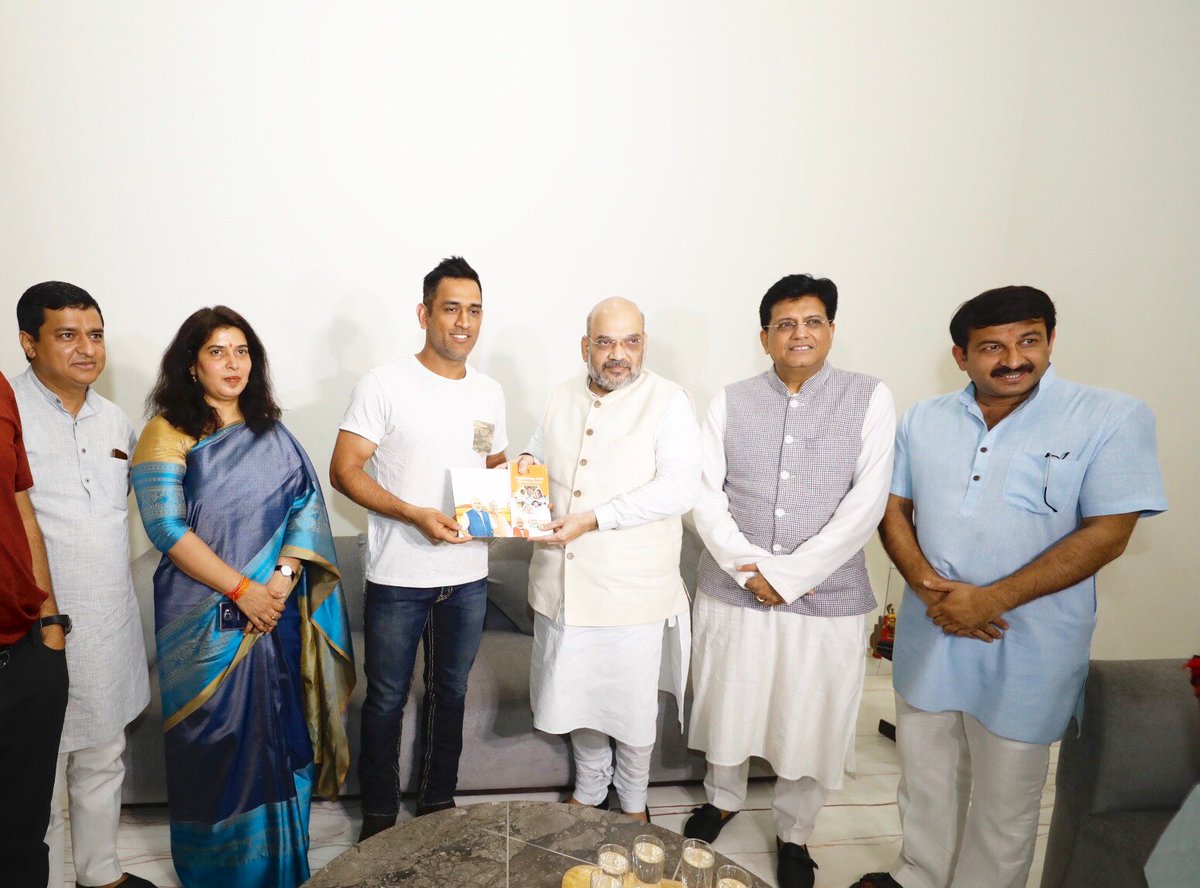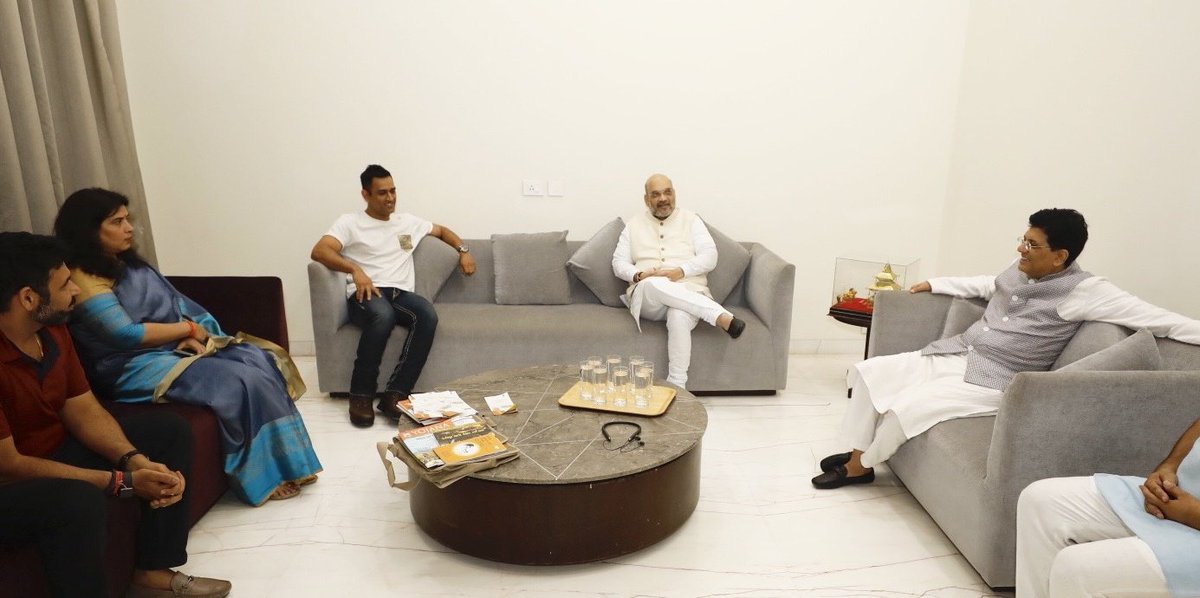 Russian President Putin's calendar sales in Japan in peak

Tokyo sources stated that Russian President Vladimir Putin's calendar that features the leader taking a dip in the icy waters of Lake Seliger or making short work of weights in the gym, was sold out in Japan, outselling those of domestic celebrities. Meanwhile the Loft chain store, which has exclusive rights over sales of the calendar, reported that those featuring Russia's 66 year old President were dominating sales at its outlets across Japan.