According to the Hindus mythology, the number 24 is of great significance in Puranas and Vedas. Ashoka Chakra is sometimes also known as Dharma Chakra or Samay Chakra. The 24 spokes contained in the Ashoka Chakra represents the 24 hours of the day. It also represents the 24 Dharma rishis of the Hindu religion who were able to wield the whole power of the Gayatri Mantra. These Dharma rishis are represented by the 24 letter of Gayatri Mantra. The first spoke of the Ashok Chakra represents the Vishwa Mitra Rishi.
The placement of Ashoka Chakra in the middle of the flag is also of significance. Long time back lord Buddha the founder of Buddhism attained enlightenment or got Nirvana in Bodh Gaya. He went to Sarnath present day Varanasi after getting nirvana. He found there 5 disciples or panch vargiya bhikshu. The Chakra represents the strong bond of Buddhism religions with India.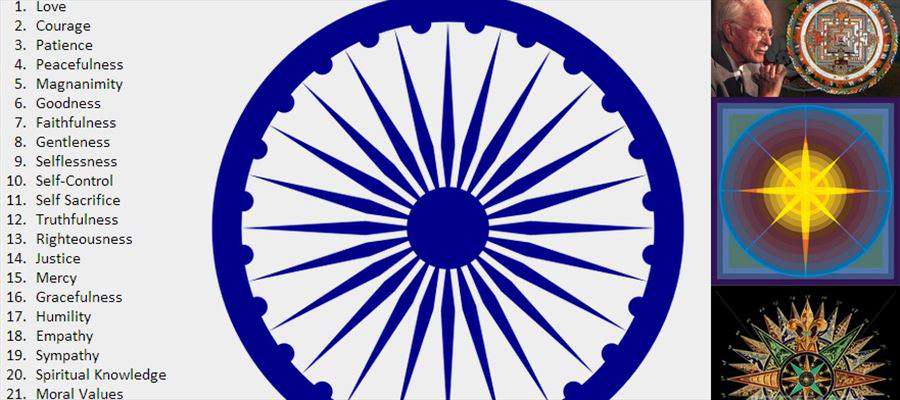 Moreover the 12 spokes indicates the teachings of the Lord Buddha whereas another 12 are paired with their equivalent symbols such as Avidya (means lack of knowledge), Samskara (means a shaper), Vijnana (means consciousness), Namarupa (means name and form), Sadayatana (means six senses like ear, eye, tongue, nose, body, and mind), Sparsa (means contact), Vedana (means pain), Trsna (means thirst), Upadana (means grasp), Bhava (means coming to be), Jati (means being born), Jaramarana (means old age) and death.


ISRO successfully launched GSLV-Mk III on Wednesday

Indian Space Research Organization (ISRO) stated that the countdown had begun for the Wednesday evening launch of India's heaviest rocket GSLV-Mk III, carrying communication satellite GSAT-29 at the rocket port in Sriharikota. According to the Indian space agency standing at 43.4 metre tall and weighing 640 ton, the Geosynchronous Satellite Launch Vehicle (GSLV-Mk III) had taken off at 5.08 pm on Wednesday.