As per latest report Mamata Banerjee who has been adjudged as the No.1 in rankings. While Bihar CM Nitish Kumar and Delhi CM Arvind Kejriwal stood second with 10%, UP CM Yogi Adithynath secured third rank with 9%. AP CM Chandrababu Naidu has settled with Fourth Rank with 7%, Madhya Pradesh CM Shivraj Singh Chouhan and Chattisgarh CM Raman Singh shared 5th place with 5%.
Accordingly Osisha CM Naveen Patnaik has shared the sixth place with Telangana CM KCR with 4 percent in favor of them. Karnataka CM Kumaraswamy and Assam's Sarbananda Sonowal have taken the next place (7th) with mere 3% Goa CM Manohar Parikkar, Punjab CM Amarinder Singh, Gujarat CM Vijay Rupani and Haryana's Manohar Lal Khattar together stood in 8th place with 2%.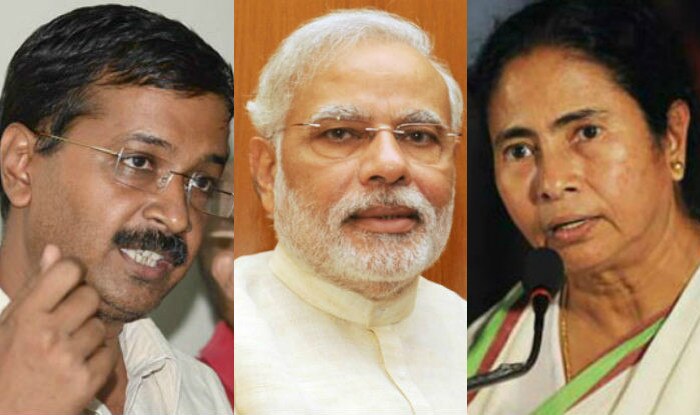 Moreover this is the 'Mood of the Nation' survey conducted by India Today for the category 'The Best Performing CM'. As per report the media house, however, mentioned a disclaimer that the ranks mostly reflect Political Popularity than Test of Governance and further it said the results are subjected to the voters' perception across the country. Furthermore as Mamata is pitched as the next PM candidate of Opposition to take on mighty Modi, this rank is expected to come in handy for the Opposition parties.


ISRO successfully launched GSLV-Mk III on Wednesday

Indian Space Research Organization (ISRO) stated that the countdown had begun for the Wednesday evening launch of India's heaviest rocket GSLV-Mk III, carrying communication satellite GSAT-29 at the rocket port in Sriharikota. According to the Indian space agency standing at 43.4 metre tall and weighing 640 ton, the Geosynchronous Satellite Launch Vehicle (GSLV-Mk III) had taken off at 5.08 pm on Wednesday.