Chennai sources stated that BJP leaders including Union Minister of State for Finance and Shipping Pon Radhakrishnan and party state president Dr. Tamilisai Soundararajan on Wednesday evening brought the 'kalasam' (urn) containing the ashes of former Prime Minister A. B. Vajpayee to the city to be kept at party state headquarters Kamalalayam, for homage, and subsequent immersion on Aug. 26.
Meanwhile the urns containing the ashes were handed over to the state leaders by Prime Minister Narendra Modi and party president Amit Shah, in New Delhi earlier in the day. Furthermore as per report from the airport here, the BJP leaders took the ashes of Bharat Ratna Vajpayee, in a procession to Kamalalayam, for homage on Thursday by the members of the public, leaders of various parties and BJP members.
Moreover towards the evening, the BJP leaders will take the ashes to Kanyakumari, Rameswaram, Madurai, Tiruchy, Bhavani in Erode and Adyar River in Chennai and further the ashes will be taken in a procession and immersed simultaneously at all the six places on Aug. 26, at 11 am. Accordingly Dr Tamilisai would lead the 'Asthi Kalash yatra' in Chennai, Mr. Pon Radhakrishnan will lead the procession in Kanyakumari, party MP L. Ganesan in Tiruchy, national secretary H. Raja in Rameswaram, national executive committee member C. P. Radhakrishnan in Erode and former state president K. N. Lakshmanan in Madurai.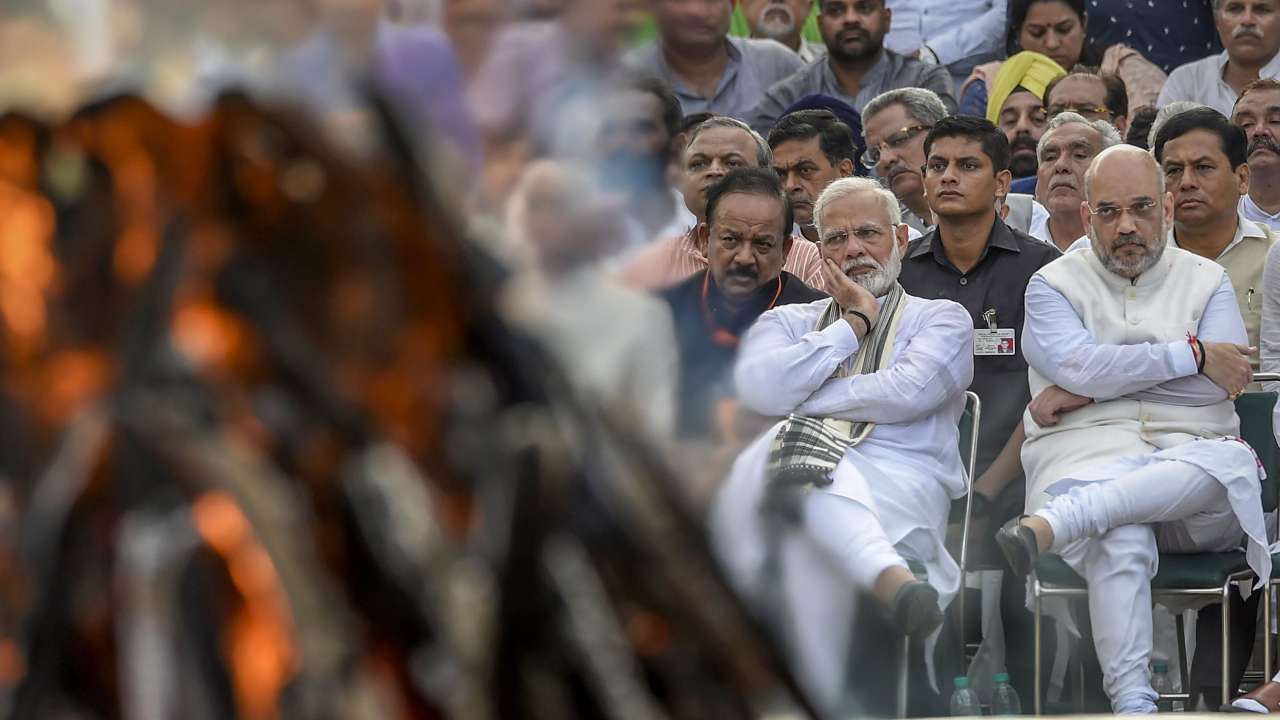 India facing a rising tide of people unwilling to be vaccinated

Currently the case across the globe, India is facing a rising tide of people unwilling to allow themselves, or their children to be vaccinated. Accordingly this presents a considerable issue, as immunization levels fall the overall effect of a vaccination campaign is diminished. Meanwhile the concept is known as herd immunity.