Sources from Madurai stated that day ahead of his brother M K Stalin's elevation as the DMK president, expelled leader M K Alagiri on Monday hardened his stance saying he will continue with the proposed September 5 march and warned the party of consequences if he was not readmitted. Meanwhile the former Dravida Munnetra Kazhagam strongman in southern Tamilnadu, who has been flexing muscles since the death of his father M Karunanidhi on August 7, said the rally in Chennai was being organized as per the wishes of the cadres. 
He told reporters "They (cadres) only wanted me to take the lead in organizing the march to pay homage (to Karunanidhi)". Moreover he said he was doing all this to "save" the DMK following the demise of Karunanidhi. "Kalaingar (Karunanidhi) is not there now and the party has to be saved and protected," Alagiri said. "Moreover if they don't readmit him, they will have to face consequences".
Furthermore Alagiri has been in political hibernation since his expulsion from the party in 2014 by Karunanidhi. Moreover he had also claimed that if he was not readmitted into the DMK, the party leaders would face a similar defeat in the upcoming Lok Sabha election like in the last Parliament and assembly polls. Further Alagiri wielded considerable influence in the southern districts of Tamilnadu and was the party's organizing secretary for the south zone before his expulsion.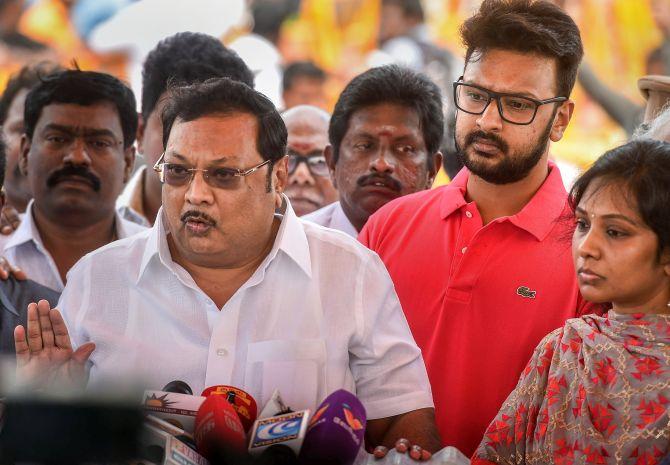 EPS spends 15 crores on ads!

Former Tamilnadu chief minister Jayalalitha had won the 2016 elections and became the CM for the second term. However within sometime after swearing in as CM her health was affected and she was admitted to Apollo and was receiving treatment for 75 days and following treatment failure, she had passed away