New Delhi sources stated that Prime Minister Narendra Modi on Wednesday urged people not to use social media to "spread dirt", saying the issue was not about any ideology but it simply does not be hove a decent society. Meanwhile in a video interaction with Bharatiya Janata Party workers and volunteers from Varanasi, his Lok Sabha constituency, Modi stressed on the need to create an atmosphere of positive news about the country and share information that strengthens the society.
Furthermore he lamented that a quarrel between two families in a 'mohalla' becomes national news nowadays. When replying to a question, he said, "People at times overstep the bounds of decorum and they hear or see something false and forward it and moreover he then continued, saying that the issue is not about any political party or ideology.
PM said "It is about 125 crore Indians and everybody should train themselves to never spread dirt through the social media". Moreover the 'Swachhta Abhiyan' or cleanliness drive is not just about sanitation but also about mental purity, he said, asking people to share good things around them on social media. Moreover in the interaction with party workers, he called for sharing videos highlighting the "changing face of India", saying the country is now witnessing "historic and unprecedented" progress.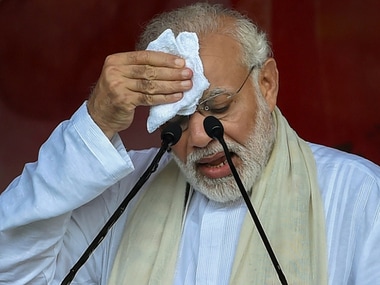 Jagan's Crucial Comments on Special Status, Polavaram, and Amaravati

Andhra Pradesh's Chief Minister-designate YS Jagan Mohan Reddy met Prime Minister Narendra Modi in Delhi earlier today as a part of the courtesy visit and later addressed the media in AP Bhavan. Jagan made crucial comments on various important subjects like Special Status, Polavaram, and Amaravati Land Pooling.