Superstar Rajinikanth had invited the husband of Kundrathur Abirami, and had consoled him. Abirami is the wife of Kundrathur Moondraam Kattalai area based Vijay.  The couple had two kids. In such a scenario, Abirami had extra marital affair with a Briyani shop owner named Sundaram belonging to the same area.
Abirami had poisoned and killed her two kids in an attempt to live with Sundaram, and had escaped to Trivandrum. However, the cops had arrested her in Nagercoil. She was brought to Sriperumbudur court, and was ordered 15 days imprisonment in Puzhal jail.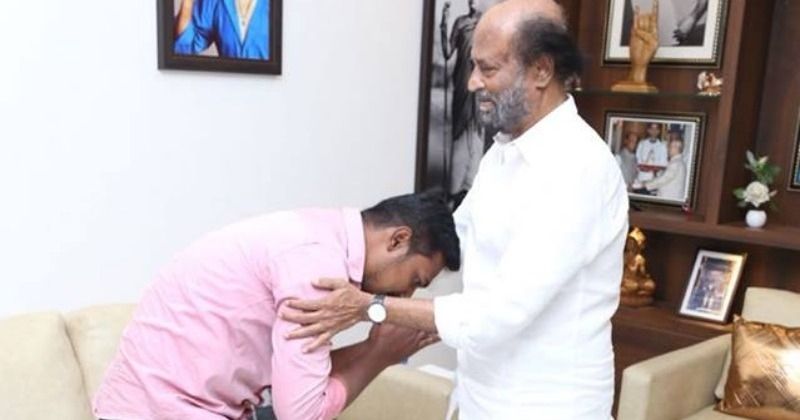 It was known that Vijay was a fan of Superstar Rajinikanth, and getting to know the incidents that happened and knowing that Vijay was his fan, Superstar Rajinikanth had invited Vijay to his house with his RMM members, and consoled him, as he comforted Vijay and advised him to take care of his life.


4 Transgender offered prayers in Sabarimala Temple

According to sources after much commotion over their entry into Sabarimala temple on Sunday, the four transgender women Anannyah, Renjumol, Thripthi and Avanthika finally climbed the hill and offered prayers at the shrine on Tuesday. Meanwhile dressed like any other woman Ayyappa devotee, the four wore a black saree, carried the irumudikettu (bag of holy offerings) and climbed the hill amid police protection, headed by Manoj Abraham IG.