New Delhi sources stated that not just pizza, it's the government, home delivered, Arvind Kejriwal said yesterday as he launched the doorstep delivery of 40 services in Delhi, including marriage certificates, driving licenses and water connection documents. Chief Minister Arvind Kejriwal, calling his Aam Aadmi Party (AAP) "We always heard of pizza being home delivered, but now can dial the government and the government will come home," tweeted government's scheme a "revolutionary, historic step".
Meanwhile for a certificate, documents, identity cards or any other service, citizens can dial 1076 to place a request, where they will be informed of the documents they need, and can give a time when a "Mobile Sahayak" can come and collect them. Accordingly the services will be provided for an extra fee of Rs. 50. The Delhi Chief Minister also appealed to the media to highlight problems in the implementation of the scheme to enable his government to resolve them in the next 10-15 days.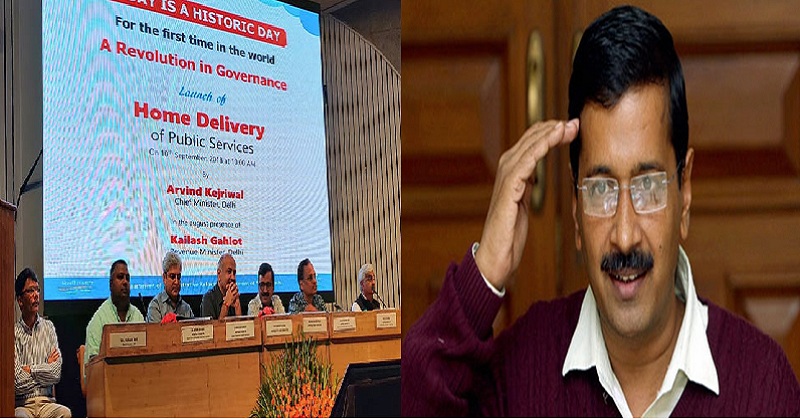 Reports added passport help, caste certificates, income certificates, driving license, ration card, domicile and duplicate registration papers all can be home delivered from now. Furthermore the agency would assign a 'Mobile Sahayak' to visit the person at home and get the required details and documents. The sahayak, for security, will not have the direct number of the applicant, said the Chief Minister. Moreover the applicant has to make just one visit to the Motor Licensing Office (MLO) for a driving test and hence the government has enlisted a private company, VFS Global, to facilitate the services. ".


Hyderabad Metro Rail overloaded due to TSRTC strike

Reportedly a large number of commuters in Hyderabad on Monday took to the Metro as the ongoing strike by employees of the Telangana State Road Transport Corporation (TSRTC) intensified. Perhaps with Telangana Congress leaders and workers attempting to lay siege to Chief Minister K. Chandrasekhar Rao's residence in support of the strike, the police took a bizarre decision, to shut down