Lucknow sources stated that ahead of the 2019 Lok Sabha elections, the key political parties of Uttar Pradesh seem to have chosen their favorite gods. Meanwhile with the BJP apparently sticking to Lord Ram, the Samajwadi Party seems to have chosen Vishnu and the Congress Lord Shiva to spur their poll fortunes, if remarks by their leaders are any indication.
Reports added the BJP's UP Chief Mahendra Nath Pandey's reiterated the saffron party's backing for a Ram temple on the disputed site in Ayodhya. Meanwhile he said the party is trying to ensure that the temple is built in Ayodhya through consensus. Accordingly Samajwadi Party president Akhilesh Yadav, on the other hand, has pledged to develop a grand city named after Lord Vishnu, complete with a spectacular temple in it on lines of Cambodia's Angkor Wat, in the state, if voted to power.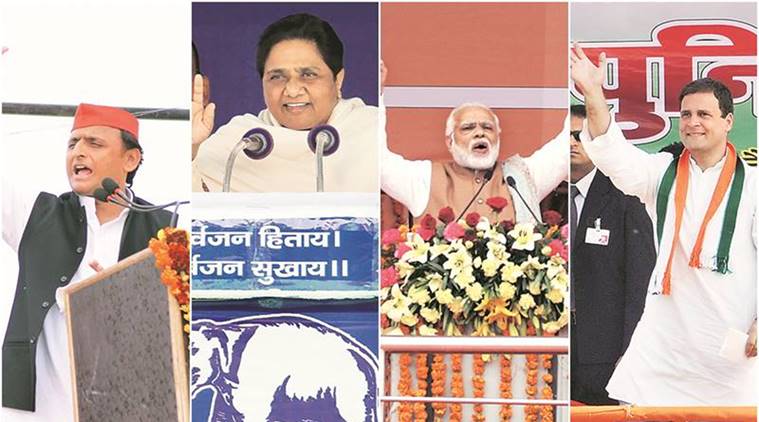 Recently the Congress chief on Monday was presented a portrait of Lord Shiva by Shiva devotees at Fursatganj. Moreover SP Chief Akhilesh Yadav has declared his intent to "develop a city in the name of Lord Vishnu over 2,000 acres of land near Lion Safari (Etawah) and they have a lot of land in Chambal ravines and the city will have a grand Vishnu temple akin to the famous Angkor Wat temple."


Appreciation certificate for first voter by EC in Madhya Pradesh

In an innovative move by EC today issued a certificate of appreciation to first voter of the day in Chitrakoot district of Madhya Pradesh. Bypolls for assembly elections are undergoing in the state. Election commission of India initiated a novel way to encourage the voters to exercise their franchise enthusiastically, they issued a certificate of appreciation to first voter in Manikpur polling booth in Chitrakoot district of Madhya Pradesh. Uma Shankar was the first voter in the morn