Accordingly actor turned Politician and former Congress Member of Parliament Ramya who is the chief of Congress' social media and digital communications had tweeted a photo shopped photograph of PM Modi painting "chor" on his wax statue with a hash tag "Chor PM Chup Hai". Gomtinagar Police station has booked Ramya under Section 67 of The Information Technology (Amendment) Act and sedition (Section 124A) of the Indian Penal Code based on a complaint filed by a Lucknow based lawyer Syed Rizwan Ahmad on Tuesday.
Meanwhile in a tweet, the lawyer posted a photograph of the FIR acknowledgement and stated that the PM's legal team should be more active. Furthermore he added, "Twitter friend and he had initiated the legal proceedings as you (PM Modi) are the country's Prime Minister and not of any specific group."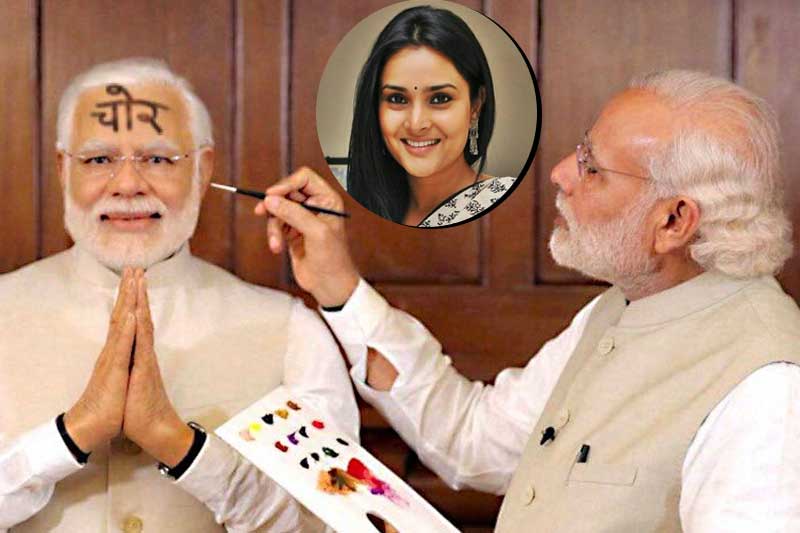 Moreover he claimed he made the police complaint after she refused to remove the post and further argued that this was an attack on the Indian Republic and the PM. Hence he also claimed he had "nothing to do with BJP/RSS". Accordingly he also urged people to support one Vibhor Anand, who is raising funds on a crowd funding platform Vibhor Anand who wants to file Rs 10,000 crore civil defamation suit against Ramya for the same tweet.