Different parts of India celebrate Dussehra in different ways, and with different reasons, and with the north and south Indian regions of India celebrating it to celebrate Lord Rama's killing of Ravana, while East India remembers and celebrates the day as the destruction Buffalo faced demon Mahishasura by Goddess Durga.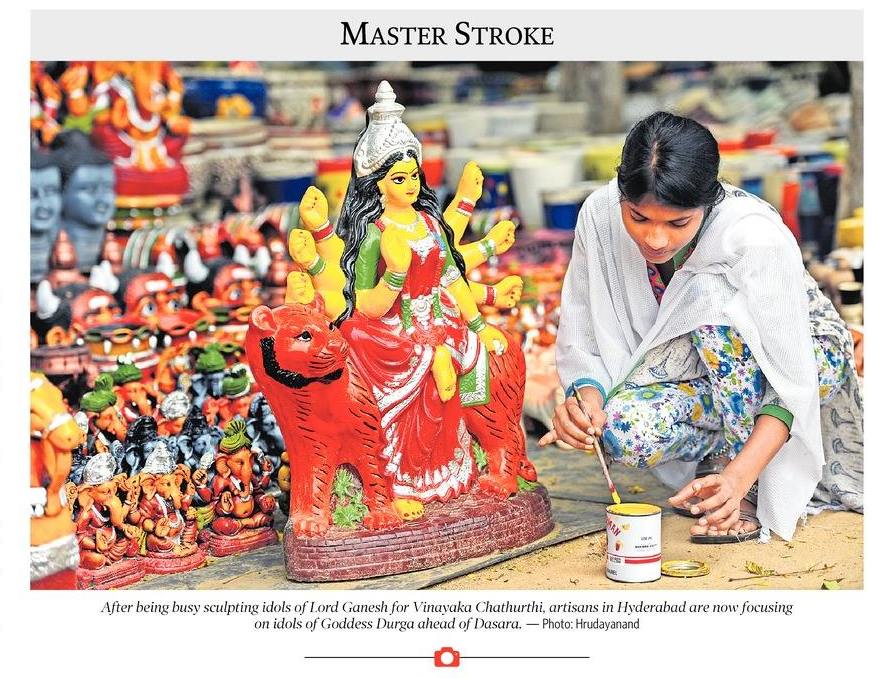 Dus means evil and Hara refers to destruction in Sanskrit, and Dussehra is thus the festival of the destruction of the evil forces that were ruling earth by the Gods who incarnated to destroy them. It begins the season of festivities which starts with the Navratri season and ends with the festival of lights Diwali which comes two weeks after Dussehra period.
People celebrate by burning effigies of Demon king Ravana who had kidnapped Goddess Sita to Lanka and Lord Rama had entered to wage a war and rescue her. In eastern India, people celebrate the death of Mahishasura, and one of the important aspects there happens to be SIndhur Kela, where women wear vermilion after offering prayers to Goddesses.