Indian cricketer Murali Vijay, who was the Indian test team opener, was axed from the test team that toured England a month ago. He was not chosen for the test series as he did not play well in two test matches. After that though he did well in county he was not at all considered. Following this, he was not chosen for the test series against West Indies as well, and since then, Murali Vijay has been in displeasure over his rejection from the team and he has been expressing his unhappiness over this in recent interviews and social media interactions.
Murali Vijay explained on why he did not play well, saying that if the team gets changed again and again, players will get thoughts on how they can secure a place in team, and any player will get self doubts, but the management sees this in different ways.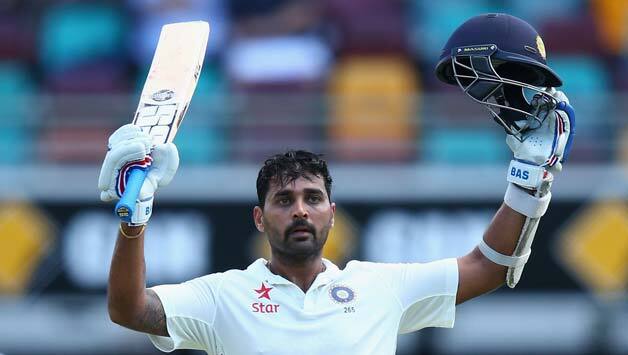 Vijay also added that there was no reason given for his axing and similarly even recently there was no reason said for axing Karun Nair, said Vijay. In county matches, Murali Vijay scored a ton and two 50s, but still he was not included in team for West Indies tour, and with players like Rohit Sharma, Mayank Agarwal and KL Rahul in contention it's tough for Vijay to make a return.


Appreciation certificate for first voter by EC in Madhya Pradesh

In an innovative move by EC today issued a certificate of appreciation to first voter of the day in Chitrakoot district of Madhya Pradesh. Bypolls for assembly elections are undergoing in the state. Election commission of India initiated a novel way to encourage the voters to exercise their franchise enthusiastically, they issued a certificate of appreciation to first voter in Manikpur polling booth in Chitrakoot district of Madhya Pradesh. Uma Shankar was the first voter in the morn