Hyderabad sources stated that former Maoist ideologue and revolutionary balladeer Gaddar on Wednesday said he was ready to contest the elections against Telangana Chief Minister K. Chandrasekhar Rao as the joint candidate of opposition parties. Meanwhile Gaddar, who met Congress president Rahul Gandhi last week, said if all opposition parties make a request to him to contest from Gajwel and ensure that the opposition votes are not divided, he will contest the December 11 election.
Accordingly Rao, who is also President of Telangana Rashtra Samithi (TRS), is seeking re-election from Gajwel in the coming elections to Telangana assembly. Gaddar described Gajwel as his birthplace. Furthermore Gaddar said he did not belong to any party but would support any party to end what he calls 'neo-feudalism' in Telangana and further stating that Telangana state was created with the sacrifices of martyrs, he said the change has not come in the state.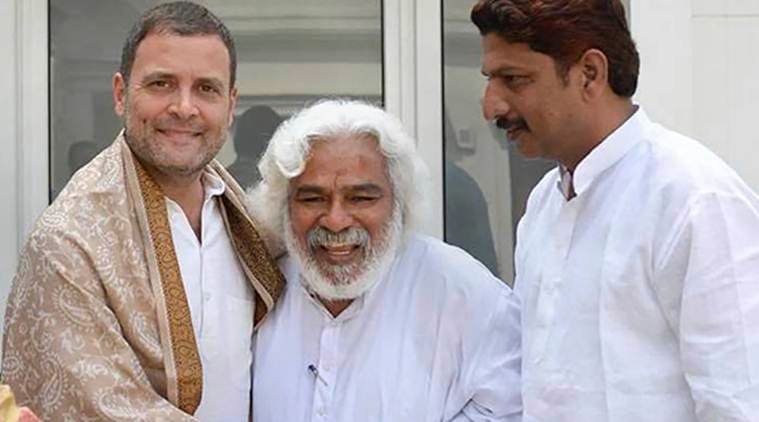 Moreover Gaddar, whose real name is Gummadi Vittal Rao, told reporters at Kamareddy that after 70 years he has enrolled himself as a voter and had now launched people's movement to end 'neo-feudalism'. Gaddar who plans to campaign against TRS by singing "people's songs said "My fight is to end autocratic rule and realize the dreams of the martyrs of Telangana". Further he appealed to people to make Rahul Gandhi's public meeting at Kamareddy on October 20 a huge success.

Tougher laws & stricter implementation for rapism & Murder against girls: Rajinikanth

Chennai sources stated that top actor Rajinikanth, who is expected to foray into politics, said on Monday that the implementation of the demonetization exercise by the Centre was flawed. Meanwhile the Tamil superstar, when asked about his view on the impact of demonetization vis-a-vis its second anniversary, told reporters that "the implementation was flawed. It is a matter that should be discussed in detail."