New Delhi sources stated that amid the ongoing CBI row, Congress intensified its attacks against the BJP led Centre with its president Rahul Gandhi terming the removal of Alok Verma, chief of the Central Bureau of Investigation, as 'illegal'. Rahul said "Appointment and removal of CBI director is done by a committee of 3 people PM, Chief Justice of India and Leader of Opposition. But at 2 am in the night, the CBI director was removed, which is an insult to the constitution, insult to the CJI, and insult to people of India and is illegal and criminal".
Meanwhile when addressing a press conference over the issue, the Congress chief also said that PM's reaction was in a panic. Rahul claimed "The main reason for this removal of CBI Director at midnight is that the CBI was going to begin an investigation on the role of PM in Rafale scam and the corruption carried out by him". He added "The Prime Minister knows that the moment an investigation begins into the Rafale deal, he is finished and this is the reason why he panicked".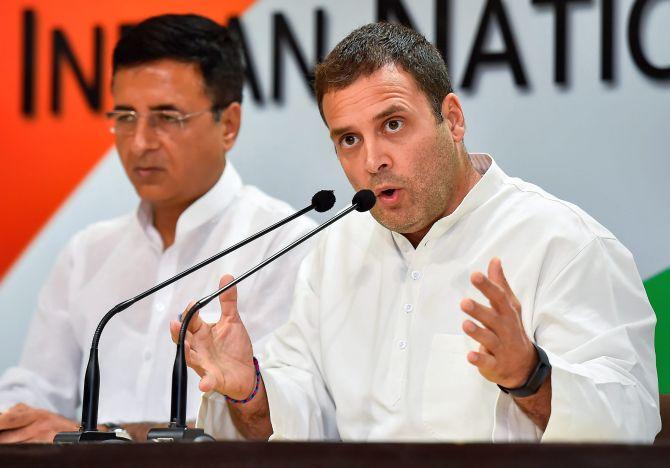 Moreover the Congress president further said, "CBI Director was not only removed but his room was sealed. The incriminating documents that were with him were taken away and that is why the work was done at 2 am". Further CBI Director Alok Verma and Special Director Rakesh Asthana were "divested of all powers" after the central government intervened in the ongoing CBI spat on Tuesday evening.

WB released $250 Million for post flood construction work for Kerala

Reportedly the first tranche of $250 million of the $500 million fund set aside by the World Bank for the Resilient Kerala Program (RKP) to help improve the state's resilience against natural disasters and climate change has been cleared. Furthermore according to a top bank official Kerala has become the first Indian state to get this fund, said Junaid Ahmad, Country Director, World Bank