Sources from Raipur stated that the Aam Aadmi Party (AAP) Sunday promised a corruption free administration, prohibition and a loan waiver for farmers if elected to power in Chhattisgarh. Meanwhile when releasing its manifesto in Raipur for the state polls, which the AAP is contesting for the first time, the Arvind Kejriwal led party announced a slew of measures for different sections of the society.
Furthermore the Delhi based party has fielded candidates in all the 90 assembly seats in the BJP ruled state. Hence the AAP manifesto comes on the eve of the first phase of polling Monday covering 18 assembly seats spread across over half a dozen Maoist affected districts. He said "The journey for a prosperous Chhattisgarh cannot be undertaken until corruption is eradicated".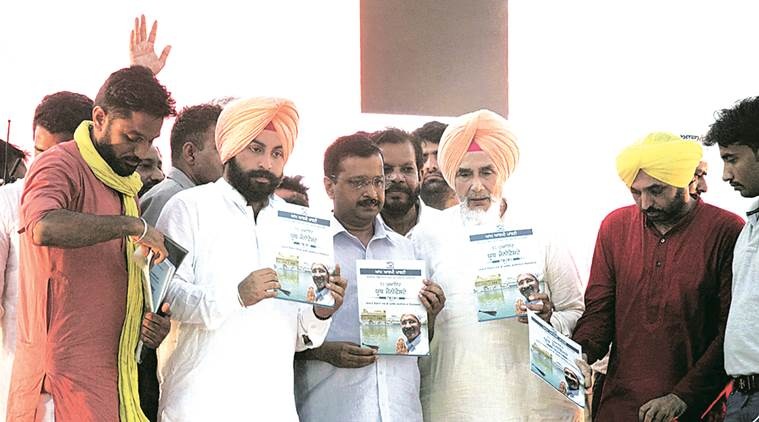 Moreover targeting the ruling BJP and the Opposition Congress Rai sought to know what the two national parties have done for the state, which has a large tribal population and besides, it promised to bring Chhattisgarh Jan Lokpal Bill, an anti-graft legislation covering the chief minister, ministers, MLAs and all government officers. Rai said "The AAP wants to make Chhattisgarh an alcohol free state and the liquor will be banned for people barring for some special communities".

YS Jagan Mohan Reddy lashed out at Chandrababu Naidu for delay in Polavaram Project

Meanwhile, when addressing a massive election meeting at Koyyalagudem in Polavaram constituency of West Godavari YS Jagan pointed out that Chandrababu hoodwinked the people of AP, who voted him to power and in the name of Janmabhoomi committees all the grass root democratic bodies have been made defunct. Furthermore Women constitute half the population and in September 2014,