New Delhi sources stated that batting great Sachin Tendulkar stressed on the need for the inclusion of sports in school syllabi as he believes lessons learnt on the field come in handy in life. Meanwhile Sachin, who was here to celebrate Universal Children's Day, said: "When sports and education go together, it creates harmony and he would like to see sports included in all schools and make it mandatory."
Sachin, who is one of the UNICEF brand ambassador, added "It (sports) doesn't recognize the color of skin, know your bank balance, or differentiate between a boy or girl and it doesn't discriminate. That is best for children. It helps in the overall development". Furthermore the 45 year old advised the children, who were at a function to celebrate Universal Children's Day, to be fearless in life.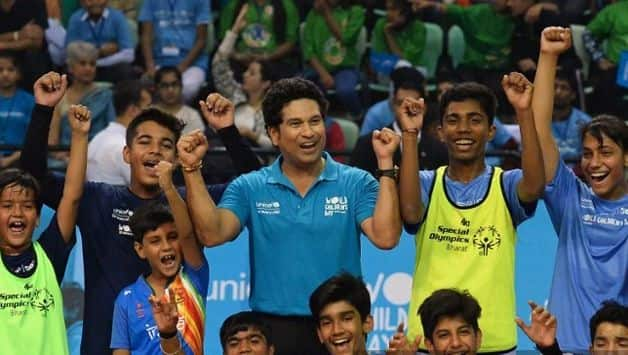 Sachin explained "You have to be fearless but not careless. You have teachers to give direction to your life. Good individuals in dressing room make a good team". He added the batting legend also showered praise on sprint runner Hima Das, terming her as an inspiration for many and moreover when it comes to women's contribution. They have seen how much they have achieved. Him Das has become an ambassador and all want to be her and he wants to encourage, especially the girl child, to take up sports and bring laurels to nation".

Bhimavaram & Gajuwaka best bets for Pawan Kalyan by partys General Body

Accordingly Jana Sena Party Chief Pawan Kalyan will be contesting two seats in his first ever time in the election fray. Meanwhile in the upcoming Assembly Elections in Andhra Pradesh, Pawan will contest from Bhimavaram in West Godavari and from the Gajuwaka constituency in Visakhapatnam.