Vijayawada sources reported that South Central Railway has cancelled over 50 trains in coastal Andhra Pradesh in view of severe cyclonic storm Phethai which is set to hit the coast near Kakinada on Monday afternoon. Accordingly many trains from Vijayawada to various destinations in coastal Andhra were suspended as a precautionary measure.
Meanwhile the Visakhapatnam-Guntur Simhadri Express, Guntur-Visakhapatnam Simhadri Express, Visakhapatnam-Vijayawada Ratnachalam Express, Vijayawada-Visakhapatnam Ratnachalam Express, Narsapur-Nidadavolu Link Express and Nidadavolu-Narsapu Link Express were among the trains cancelled. Furthermore passenger trains between Vijayawada and Visakhapatnam, Rajahmundry, Guntur and Bhimavaram were also cancelled.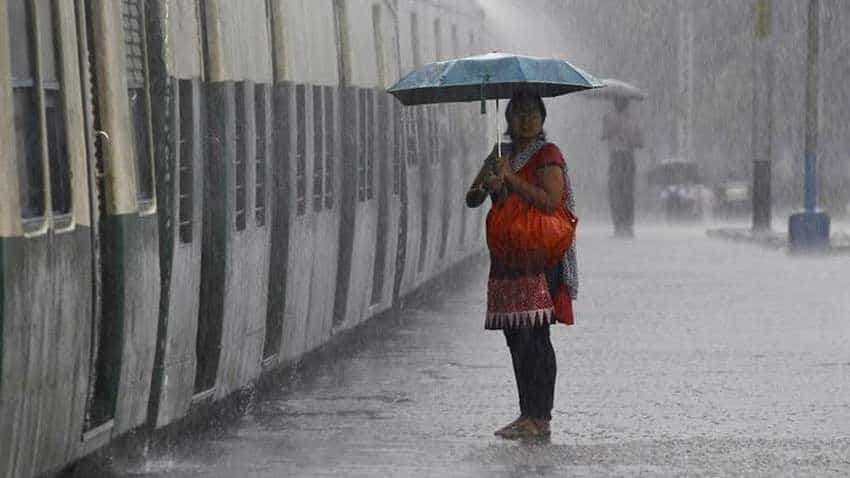 Moreover mainline Electric Multiple Unit (MEMU) passenger trains between Vijayawada and destinations like Rajahmundry, Kakinada Port, Tenali, Bhimavaram, Guntur and Machilipatnam, MEMU trains between Rajahmundry and Visakhapatnam, Visakhapatnam and Kakinada Port, Tenali and Guntur, Visakhapatnam and Rajahmundry, Rajahmundry and Bhimavaram, Bhimavaram and Nidadavolu, Rajahmundry and Narasapur and Narasapur and Guntur were also cancelled. Further the other cancelled trains include Kakinada Port-Kotipalli Diesel Multiple Unit (DMU) passenger, Kotipalli-Kakinada Port DMU passenger, Machilipatnam-Gudivada, Bhimavaram-Rajahmundry, Nidadavolu-Bhimavaram, Ongole-Guntur passenger trains.

2 Young Women decided to contest Telangana Panchayat Polls

Accordingly not limiting themselves to expressing outrage on social media, or lamenting that Indian politics is ridden with corruption, two young women in the state have sprung a surprise by deciding to contest in the Telangana Panchayat elections. Meanwhile these two women are 24 year old Sushmitha Naidu from Nizamabad and 30 year old Sai Pravallika Nagam from Ghatkesar.