Hyderabad sources reported that the temperature across Telangana dropped to a new low over depression in the Bay of Bengal as Pethai cyclone approached Tuni. Accordingly Hyderabad outskirts chilled recording the lowest temperature in the city. Meanwhile a thick fog enveloped Shamshabad where the Rajiv Gandhi International Airport is located. Furthermore thick fog also covered the skies causing a delay of few flights starting from Hyderabad and few other planes are being operated via Bengaluru, it is learned.
Earlier on Monday the South Central Railway cancelled over 50 trains in coastal Andhra Pradesh as Phethai was to hit the coast near Kakinada. Reportedly many trains from Vijayawada to various destinations in coastal Andhra were suspended as a precautionary measure.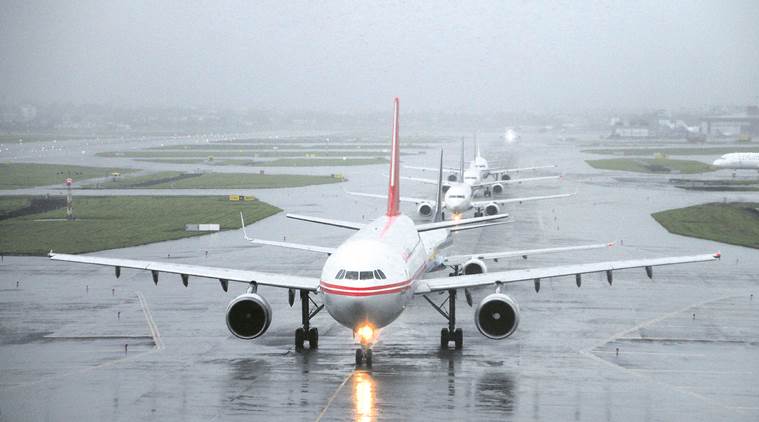 Moreover the Visakhatnam-Guntur Simhadri Express, Guntur-Visakhapatnam Simhadri Express, Visakhapatnam-Vijayawada Ratnachalam Express, Vijayawada-Visakhapatnam Ratnachalam Express, Narsapur-Nidadavolu Link Express and Nidadavolu-Narsapu Link Express were among the trains cancelled. Also it was reported that passenger trains between Vijayawada and Visakhapatnam, Rajahmundry, Guntur and Bhimavaram were also cancelled.

Hike in salary of Police officials by Karnataka Govt

Reportedly the Karnataka government on Tuesday partially accepted the terms set in the Raghavendra Auradkar Committee report, which recommended pay hikes and promotions for police staff. Earlier in 2016, a committee headed by Raghavendra Auradkar, the then ADGP (Recruitment and Training), had recommended a hike in salary for police personnel. Furthermore the report was prepared after police