New Delhi sources stated that in another installment of Prime Minister Narendra Modi's interaction with the 'Humans of Bombay' on Facebook an endeavor inspired by renowned photographer Brandon Stanton's 'Humans of New York' PM Modi talks about some of his fondest memories with his mother. Meanwhile Modi said that for his mother, the fact that her son became the chief minister of Gujarat will forever remain the more precious and bigger milestone than him becoming the Prime Minister of the country. 
PM Modi said "A lot of people ask him how my mother felt when he became PM, but by then the name 'Modi' was in the air, his photos were being printed and there was a lot of excitement all over". Earlier Modi, who was living in Delhi at the time of the announcement, said that he travelled to Ahmedabad to meet his mother and brother before the swearing-in ceremony.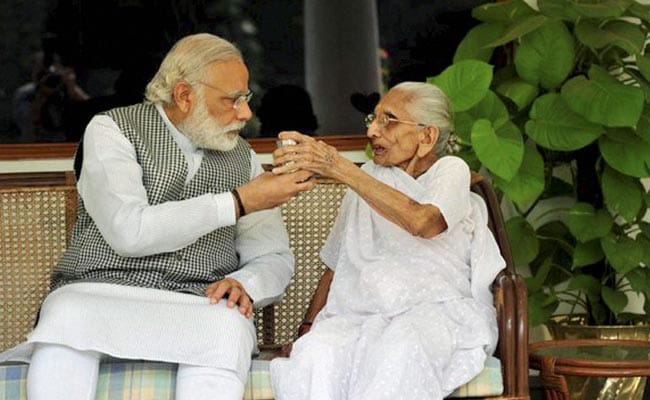 Modi said "His mother just looked at him, hugged him and said, 'The best thing is that you will be back in Gujarat now!' such is a mother's nature that no matter what's going on around her, she wants to be close to her children". Moreover the Prime Minister then shares that "one mantra" his mother gave him that day have forever stayed with him and said that his mother always taught him to be humble and his roots remain strong even though he is now the Prime Minister. 

DMK Congress deal soon!

It has been said that the deal between Congress and DMK will be reached sooner. It was earlier decided that ADMK, BJP and PMK are forming an alliance and while BJP - ADMK deal was signed last week, yesterday PMK and ADMK signed the deal officially. However the deal between DMK and Congress is yet to be signed.