Chennai sources stated that the Tamilnadu government on Friday proposed no new taxes in the state budget for the financial year 2019-20 and an assurance that the revenue deficit will come down in the coming years. Meanwhile in the budget presented by Deputy Chief Minister O Panneerselvam, who holds the Finance portfolio, the government proposed a revenue deficit estimated at around Rs 14,300 crore.
Furthermore despite the 'adverse' impact of 'reduced' interse share in devolution due to 14th Finance Commission recommendations, the state could implement the Ujjawal Discom Assurance Yojana (UDAY) scheme and pay revision. Reportedly the growth in State's Own Tax Revenue (SOTR) in 2017-18 was 9.07% and this was expected to exceed 14% during the current fiscal. He said "Due to the positive trends in tax receipts, the revenue deficit for the year 2019-20 is expected to come down to Rs 14,315 crore as against the projected revenue deficit of Rs 19,319 crore in Revised Estimates 2018-19".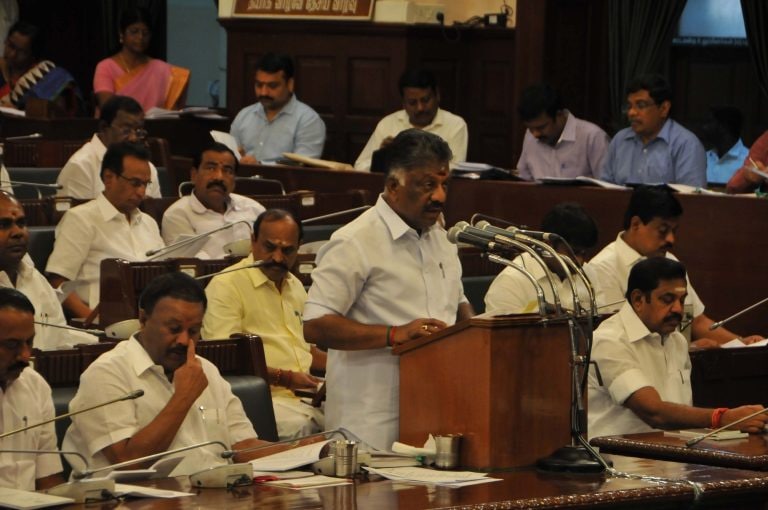 Moreover it may be recalled that closure of liquor shops in a phased manner was the AIADMK's poll promise in the 2016 Assembly elections. The government will procure 2,000 new electric buses, besides 12,000 new BS-VI vehicles, at an outlay of Rs 5,890 crore with KfW loan assistance. Apparently the government will introduce 2,000 BS-VI buses in the state, besides rolling out 500 electric vehicles in Chennai, Coimbatore and Madurai, in the first phase.

JC Family Decides About Their Political Future?

TDP Senior Leader and former Anantapur MP JC Diwakar Reddy announced retiring from politics. He feels politics changed over the last 40 years and it is difficult for him to adjust in present-day politics. JC did not contest in the recent election but two of his family members did only to lose.