As per report passengers travelling on the Kerala Road Transport Corporation (RTC) bus from Kottayam to Thiruvananthapuram on Sunday morning had a close shave as the driver of the bus died of a cardiac arrest while he was behind the wheel, but not before bringing the bus to a halt on the roadside. Reportedly the driver of the bus has been identified as 40 year old Saju Mathew, hailing from Thidanad in the Kottayam district of Kerala, who was also attached to Erattupetta bus depot of the Kerala RTC. He was the driver of the Chennad - Thiruvananthapuram fast passenger bus. 
Meanwhile the incident is reported to have taken place around 9:35 am when the bus was on its way to Chenganassery along the MC road. Reports added when the bus reached a bridge in the Kodimatha area of Kottayam, Saju began to experience pain in the chest but he managed to bring the bus to a halt before collapsing on the steering wheel. Furthermore VM Abdul Nasar, District Transport Officer of Kottayam said that, "A nurse who was among the passengers examined him and confirmed the cardiac arrest. Soon, another driver who was on board took over the wheels and rushed Mathew to the Government Hospital, but it was too late for him."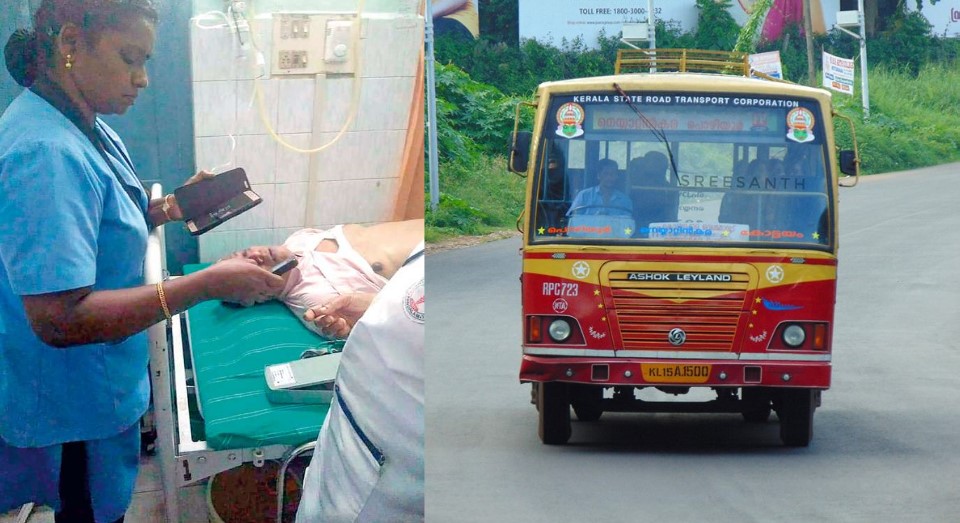 Moreover around 26 passengers were reported to be inside the bus, which had just departed Kottayam bus stand, when the incident took place. As per a report the mortal remains of Saju Mathew has been kept at a private hospital in Bharananganam, also in Kottayam district and the funeral will take place at 10:30am on Tuesday at the cemetery of the St Joseph church in Maniyamkulam.