The election times becomes worse as during those times politicians become cheap and start degrading with vulgar remarks affecting their party as well as self images.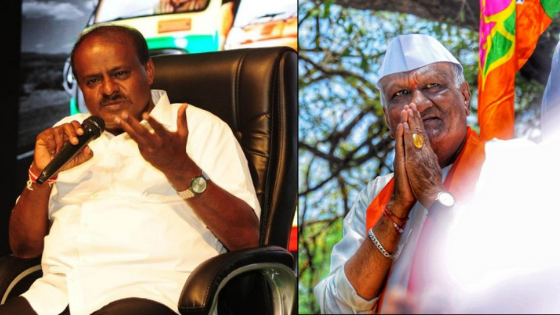 Karnataka Chief minister HD Kumarasamy last week said Indian Prime Minister Narendra Modi uses makeup to look glowing and makes artificial face every time he appears before cameras and now a BJP MLA has made a cheap ugliest comment on Kumarasamy.
BJP MLA Raju Kage said Kumarasamy spoke on Modi applying powder 10 times and changing dress 10 times in single day and said even if Kumarasamy takes bath 100 times he'll be looking like a  buffalo.

Janasena Lost Deposits 121 Seats of the Total 137 Seats it Contested

Janasena President Pawan Kalyan has suffered a humiliating defeat in his maiden Elections. Pawan Kalyan contested from two seats — Bhimavaram and Gajuwaka and lost from both of them. Janasena has managed to just open its account with one seat from Razole (East Godavari). Here are further insights into the massive disaster result of Janasena.