The election times becomes worse as during those times politicians become cheap and start degrading with vulgar remarks affecting their party as well as self images.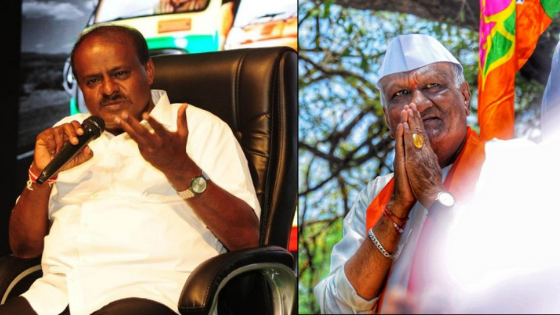 Karnataka Chief minister HD Kumarasamy last week said Indian Prime Minister Narendra Modi uses makeup to look glowing and makes artificial face every time he appears before cameras and now a BJP MLA has made a cheap ugliest comment on Kumarasamy.
BJP MLA Raju Kage said Kumarasamy spoke on Modi applying powder 10 times and changing dress 10 times in single day and said even if Kumarasamy takes bath 100 times he'll be looking like a  buffalo.

BJP made scrapping of Article 370 its main talking point in assembly elections in Haryana & Maharashtra

Sources from Pune stated that Prime Minister Narendra Modi, who was addressing a rally in poll bound Maharashtra's Pune district on Thursday, made a surprising gesture to his audience while speaking on his government's recent decision to scrap Article 370, which granted special status to Jammu and Kashmir. Meanwhile as the crowd cheered for him, he halted his speech, stepped aside from the dais and bowed before the public twice.