Due to a short circuit at the emergency ward of AIIMS, there has been a fire in the 5th floor and 39 fire fighters have been at the spot and are fighting to put off the fire. Former Finance Minister
arun jaitley
is in ICU but he is in a different building in the same complex.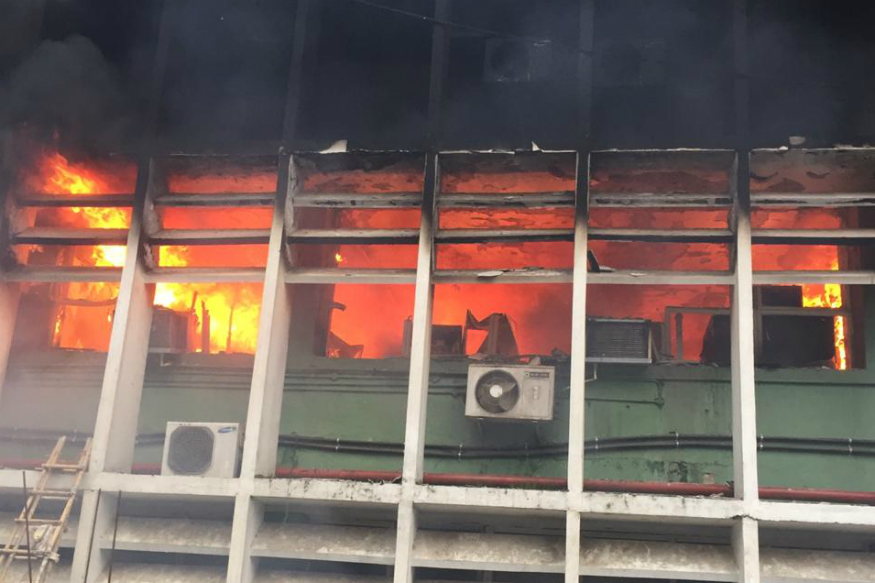 Mr.Vipin Kental who is the director of the
delhi
Fire Services said that the reason for the fire is still unclear. He said, "Four to five people were inside the building at the time of the fire and now the second floor has been brought under the control.
The efforts are taken to contain the fire on the third floor and cooling operations are underway on the fifth floor." More fire engines are being rushed to the AIIMS in
delhi
. The fire has been brought under control. However, the officials are saying the fire could reignite again.
delhi
CM
arvind kejriwal
asked the people to maintain calm and not to spread the panic. Earlier this year, by the month of March, a fire broke out on the ground floor of the hospital's Trauma Centre near one of the operation theatres.