Reportedly four bank Unions have threatened to go on indefinite strike from the second week of November to oppose "merger and amalgamations in the banking sector." Perhaps the four organizations All india Bank Officers' Confederation (AIBOC), All india Bank Officers' Association (AIBOA), Indian National Bank Officers' Congress (INBOC), National Organization Of Bank Officers (NOBO) have also threatened a two day strike from September 25 to September 27.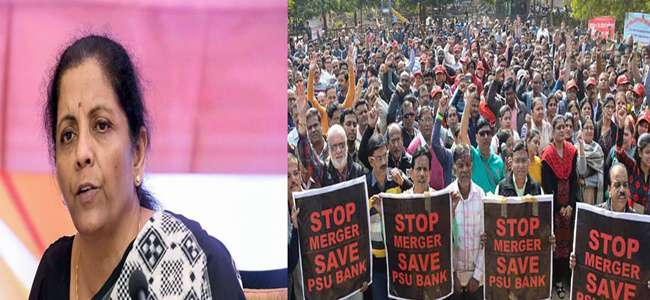 Meanwhile in a letter to Chairman, Indian Banks' Association, dated September 12 and undersigned by the general secretaries of the four organizations, they said, "In accordance with the provisions contained in sub-section (1) of Section 22 of the Industrial Dispute Act 1947, we hereby give you notice that 4 Officers' Trade Union Organizations as stated above, propose to go on continuous strike from midnight of 25th September to midnight of 27th September 2019 and indefinite strike from the second week of November 2019."
Moreover the other demands listed by the Unions include adequate recruitment, scrapping NPS and reintroduction of Defined Pension Payment Scheme, Reduction of service charges for customers and Stopping of harassment of Officers under specious plea of non-performance.

ED arrested P Chidambaram in INX Media Case

New Delhi sources stated that the Enforcement Directorate has arrested former finance minister P Chidambaram in the INX Media case, a day after a Delhi court allowed the agency to take him into custody. Meanwhile ED sleuths reached Tihar Jail on Wednesday to grill the 74-year-old Congress leader who has been in prison since September 5 after the CBI finished questioning him in the case and he was first taken into custody