On the last day of Dussehra festival, the Ravana effigy burning is  celebrated all over the country on 'Vijayadashami' day. On the day of Dasara, there is a reason behind burning Ravanasura's sculpture. This is being celebrated Vijayadasami right from the time of Srirama.
The story of mythology is that Lord Rama went to fight and defeat Ravana on the day of Vijayadashami. That is why there is a tradition that burns the effigy of Ravana Sura on that day. There is another phenomenon behind Ravana burning. In the circumstances where women are being ill-treated or abused, they say that a woman should be considered as a mother as a mother and that she should not be troubled by some kind of demons like Ravana.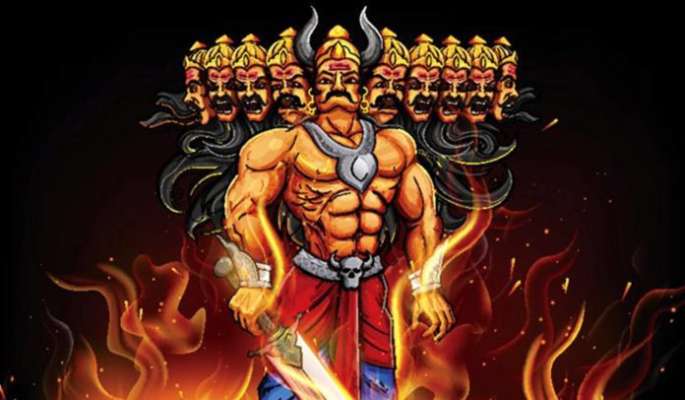 Ravana has a shrine in Kanpur, Uttar Pradesh. There are several sections who worship the Lord Ravana on Dussehra day. On that day he will presented his favorite offerings and the doors of the temple will be closed. The doors of the temple are open only on Dasara.
Similarly, there is a village named Ravana in the region of Vidisha in Madhya Pradesh. Ravana has a temple in this village. Ravana is lying asleep in this temple. Surprisingly his statue is 10 feet tall. Ravana is worshiped here. His favorite offerings are presented. They all call Ravana as "Ravan Baba". There is also the belief that the area where the Ravana Baba relieves people of their troubles.

Worship Saibaba on Thursdays is auspicious

Lighting Lamps Lighting lamp can be considered as living image of God. It makes one feel presence of God or Guru. The flame of lamp is its proof. Lightning lamp in morning and evening is sufficient. If at all it is not possible to light lamp in evening you can opt for morning only. Along with lighting lamps, one can prefer to light incense sticks or dhoop sticks too. Dhoop stick can be avoided if one wishes.