Pictures of Virat Kohli getting tattooed in a Mumbai based parlor have become viral. Kohli can be seen getting his shoulder tattooed. Currently, both the Indian Skipper Kohli as well as wicket keeper MS Dhoni has been rested from the Triseries India is set to play. 
Kohli will next be seen playing the 11th edition of the Indian premier League and it has been said that Kohli has got the tattoo as a special look for IPL. Mostly Virat Kohli has tattooed Lord Shiva in his body, with three places in his hands with tattoos of Lord Shiva, and another place in his hand, a tattoo of Kailash is tattooed, besides Virat Kohli has also tattooed Shiva's 3rd eye.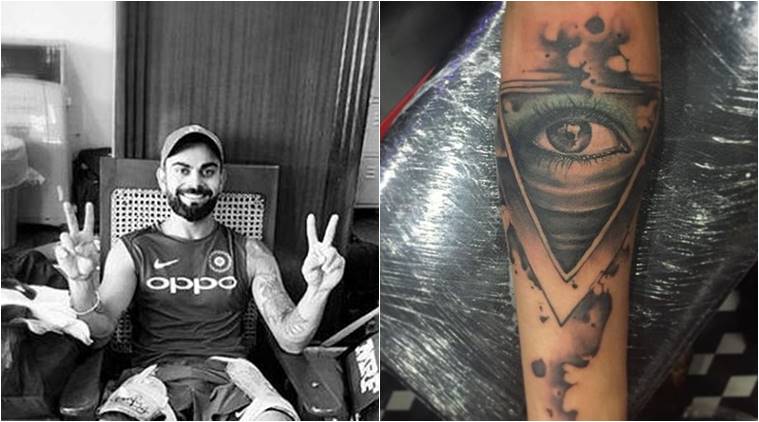 In the top of his hand, he has tattooed his jersey number, and also has a tattoo of a samurai warrior. The samurai warrior tattoo has been attributed to his fighting qualities on ground. Besides these tattoos, Virat Kohli has also tattooed names of his parents in Hindi, on his left hand. While he has mostly tattooed on his hands, he says that there are lot of meanings behind each of his tattoos, and that these tattoos are a representation of his lifestyle and the way he leads his life.