Accordingly BYJU the Banglore based tutoring app, secured a funding of $150 million earlier this month. The deal raised the valuation of the company to $5.7 billion and making its chief executive officer Byju Raveendran india's newest billionaire.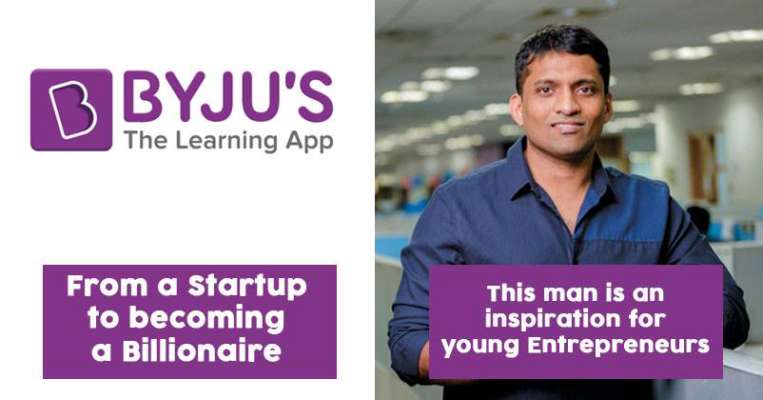 For those of you who don't know, Byju The Learning App, which is the new official sponsor for the Indian cricket team, was launched by Raveendran, an engineer who started coaching classes for students back in 2006. Gradually, the popularity of his classes increased and soon Raveendran, who grew up in a village on india's southern coast saw himself teaching thousands of students in sports stadiums and commuting between multiple cities on the weekends. This prompted Raveendran, who owns roughly 21 per cent in the company, to start an educational company called Think and Learn in 2011 wherein he offered online lesson to students. The success of his venture lead Raveendran to launch the main app in 2015.
His business has grown exponentially since the launch of the app and today the app has more than 35 million subscriber over 2.4 million of which pay an annual fees ranging between Rs 10,000 to Rs 12,000. This phenomenal growth enabled the company to become profitable by the end of March 2019, Bloomberg reported. This prompted the Raveendran to seek funding from long term investors, which ultimately lead him to secure the latest round of funding from qatar Investment Authority.

Visa, Mastercard waver as FBs Libra faces regulatory heat

Facebook officially moved forward with its plans Monday to create a new digital currency called Libra, despite several high-profile defections from the project and intense criticism from US regulators and politicians. The Libra Association, the nonprofit that will govern the currency, officially signed on 21 charter members on Monday at the