Reportedly amid escalating tension between India and Pakistan, people from across the border are sending out messages of peace using the hash tag #SayNoToWar. Meanwhile twitter users from both sides of the border, who were tweeting using this hashtag believe that war is not the best solution. While on one hand, thousands call for peace to prevail, hundreds continued to root for blood and fueled the fire for war.
Furthermore women and feminist organizations from Pakistan are reaching out to Indian women with a message of peace.  Accordingly Women Democratic Front, a Pakistan-based, independent socialist-feminist political organization, shared a video on their Facebook page. The women, holding placards that read "Women to women across border", "women for peace" and "#SayNoToWar", urged Indian women to call for peace.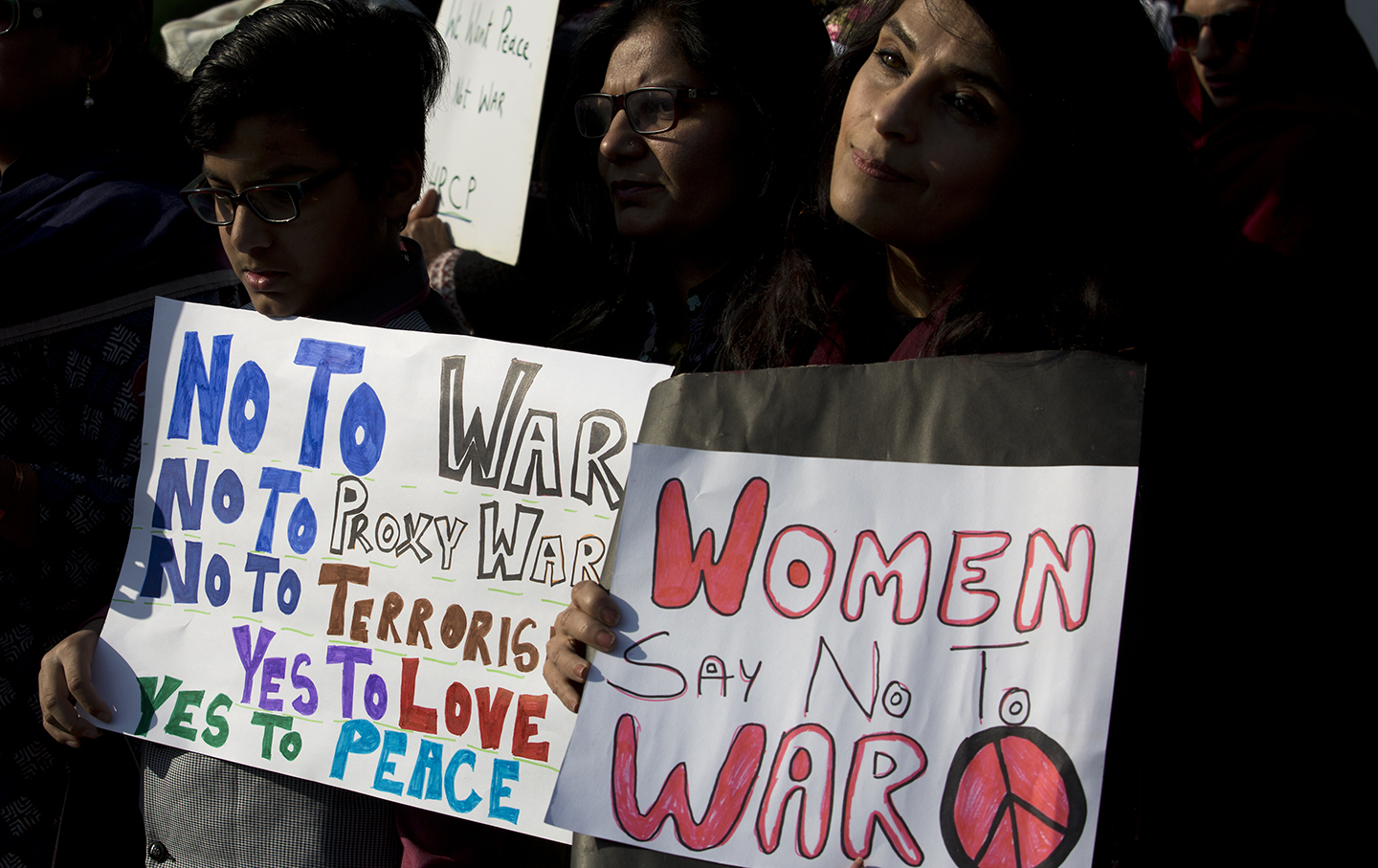 Their Facebook post read "Women & children suffer the most in wars started mostly by men". Moreover hate and bigotry has plagued the social media on both sides of the border in the past few days, scores of Pakistani women are tweeting using #AntiHateChallenge to speak out against war and terrorism. Pakistani journalist Sheyr Mirza stood with a placard reading #WeStandWithIndia #NoToWar in a Facebook post. She urged her countrymen and social media users to join the campaign of peace.