International Women's Day is celebrated on March 8 every year. International Women's Day is celebrated to mark the achievements of women in various fields and create awareness for equal rights for them. India has a long list of woman politicians who helped in shape the country. On this Women's Day, let's have a look at powerful female politicians of India.
Indira Gandhi
Indira Gandhi was the first and, to date, the only female Prime Minister of India. She is the second longest serving Prime Minister after her father Jawaharlal Nehru, the first prime minister of the country. 
Sonia Gandhi
Sonia Gandhi took the plunge in 1997 after her husband Rajiv Gandhi's assassination, Sonia Gandhi led from the front throughout her political career which is not over yet. Despite leading the Congress party to two back to back victories in Lok Sabha polls, Sonia refrained from taking any government post.
Priyanka Gandhi Vadra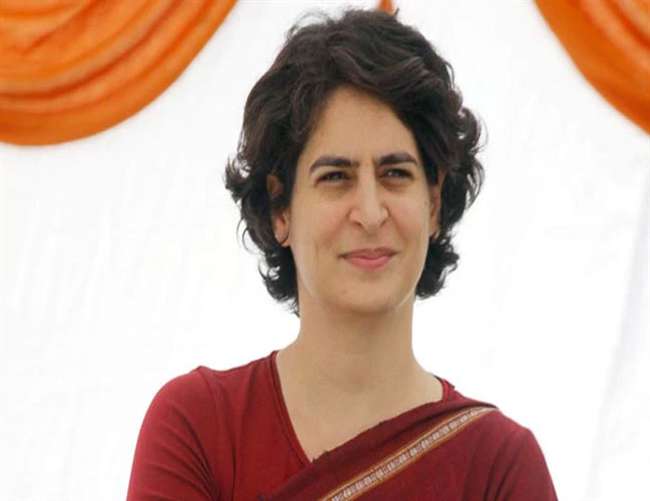 Priyanka Gandhi Vadra, has recently joined active politics. However, she has been playing an active role in strategizing political campaign for mother Sonia and brother Rahul.
Sushma Swaraj
Sushma Swaraj is one of the most prominent leaders of the BJP. Swaraj has been elected seven times as a Member of Parliament and holds the record of being the youngest union cabinet minister.
Nirmala Seetharaman
Nirmala Sitharaman is serving as the Defense Minister of India. An alumnus of premier Jawaharlal Nehru University, Sitharaman joined the Bharatiya Janata Party (BJP) in 2008.
Mamata Banerjee
The Chief Minister of West Bengal, Mamata Banerjee, is the founder of Trinamool Congress party or TMC and the chairperson of it since its foundation in 1997. 
Mayawati
Mayawati, the chief of Bahujan Samaj Party (BSP), is a Dalit icon. As a strong Dalit leader, she has served as a Chief Minister of Uttar Pradesh for four terms.
J. Jayalalitha
Jayalalitha, who started her career as an actress, went on to become one of the most powerful leaders in Tamilnadu. She served five terms as the Chief Minister of Tamilnadu for over fourteen years between 1991 and 2016.
Mehbooba Mufti
Mehbooba Mufti is India's second Muslim woman chief minister after Syeda Anwara Taimur of Assam. She served as the Chief Minister of Jammu and Kashmir from 4th April 2016 to 19th June 2018.