On its own, consuming hot water won't make you lose weight, but it does help the process. Nutritionist recommends starting the morning with hot water and lemon to fire up your metabolism, which gives the body the ability to burn more calories throughout the day. She adds "Drinking hot water also clears out your intestines to prevent bloating in your body, thus getting rid of excess water weight you may be carrying".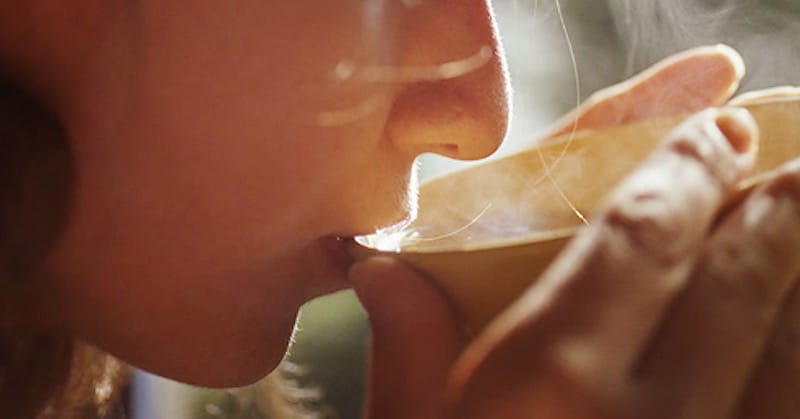 Warm water has a vasodilator effect, meaning it widens the blood vessels and stimulates the blood flow to rush toward the intestine, aiding the digestive process. "Drinking it on an empty stomach in the morning speeds right through your digestive system to the bowels where it is needed," says cardiologist.
A drink of hot water raises the core body temperature, stimulating the sweating process, which is one of the way the body eliminates toxins. When consumed on a regular basis with lemon added to it, hot water helps balance all the acidic foods we ingest daily. 

Drinking less often be important to protect against atrial fibrillation

Drinking small amounts of alcohol frequently is linked with a higher likelihood of atrial fibrillation than binge drinking, says a new study. Atrial fibrillation is the most common heart rhythm disorder and raises the risk of stroke by five-fold. Symptoms include palpitations, racing or irregular pulse, shortness of breath, tiredness, chest pain and dizziness.