Reportedly Trump's comments come after President Trump called Sir Kim Darroch, the UK ambassador to the US, "a very stupid guy" amid a row over leaked emails. Meanwhile he went on to criticize Theresa May over Brexit, saying she had ignored his advice and gone her "own foolish way".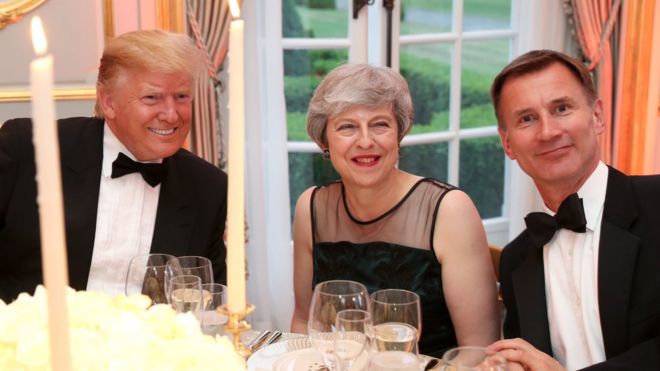 Furthermore on Sunday emails revealed the ambassador had called the Trump administration "clumsy and inept". Meanwhile, International Trade Secretary Liam Fox's scheduled meeting with the US Commerce Secretary Wilbur Ross in the US was cancelled on Tuesday. Furthermore Mr. Hunt responded to Mr Trump's latest outburst by tweeting: "Friends speak frankly so I will: these comments are disrespectful and wrong to our prime minister and my country."
Moreover the Tory leadership hopeful also said he would keep Sir Kim in his post until he retires at christmas. Confidential emails from the UK's ambassador contained a string of criticisms of Mr Trump and his administration, and said the White House was "uniquely dysfunctional" and divided under his presidency.

Historic Bills in Andhra Pradesh Assembly, Jagan's Masterstroke

Andhra Pradesh Chief Minister YS Jagan Mohan Reddy seems to be trying to attract the weaker sections and women in a big way. On Monday, the government introduced a bill giving 50% reservations to Backward Classes (BC), SC, ST and communities classes in nominated posts and state corporations, boards, societies, trusts and agricultural market yards.