According to sources Team india will soon be seen in their new jersey's on the first Twenty20 International cricket Match against South Africa in Dharamsala on Sunday. Meanwhile Bengaluru based online tutoring company, Byju's replaced Chinese mobile manufacturer Oppo as the new brand name on the Indian team jersey. But the match was cancelled due to rain.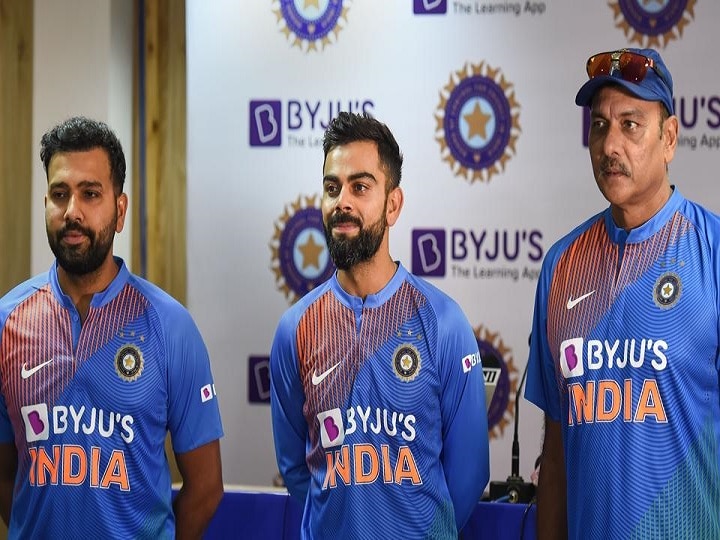 Furthermore the Indian cricket Control Board has signed an agreement with Byju's, and Byju's will now be the official Team india sponsor from 5th September 2019 until 31st March 2022. Reportedly Captain virat kohli, Vice-Captain rohit Sharma, and coach Ravi Shastri have already unveiled the team's new Jersey at a press conference held at Dharamsala on Sunday.
Moreover Oppo had inked a five year deal with the BCCI in 2017, reportedly worth Rs. 1079 crore. Perhaps as a part of the deal, Oppo was paying BCCI Rs 4.61 crore per bilateral match and Rs 1.56 crore for an ICC tournament match. Hence with this new deal, Team india association with Oppo has been concluded after india versus West Indies series.

Sourav Ganguly hopes to bring the BCCI system 'back in order'

Reportedly when Sourav Ganguly walked inside the BCCI headquarters to file his nomination, accompanied by septuagenarians, ex BCCI strongmen N Srinivasan and Niranjan Shah, it was a moment that symbolized the change of guard in the game's richest board. Meanwhile it was also a show of strength that BCCI wanted to showcase after being caught up in three years of legal tussles under the Committee